Practical information for exhibitors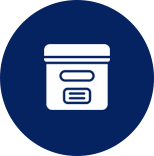 Delivery of goods
We want goods sent to Aqua Nor 2023 primarily sent via terminal to improve the flow of goods to the fair. There is limited space for unloading goods in the exhibition area. Larger lots and full trailers are unloaded directly at the exhibition grounds.
We ask that you contact our forwarder B Iversen, to coordinate shipments to / from the fair: messe@biversen.no
Delivery adress:
Exhibitor's name and stand number + Aqua Nor 2023
C/O B Iversen Spedisjon AS
Heggstadmoen 47
7080 HEIMDAL, Norway
Tel: +47 950 22 406 / +47 73 80 24 00
Direct delivery of the exhibition area by larger parties and full trailers.
NB! Remember to order slot-time!
Exhibitor's name and the stand number + Aqua Nor 2023
c/o Trondheim Spektrum
Klostergata 90
7030 Trondheim
Tel: +47 950 22 400 / +47 73 80 24 00
Trailers and vehicles that will have access to the exhibition area need access certificates and "slot-time" for unloading / loading. Please order this at messe@biversen.no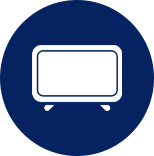 Profiling packages
Information screens in the entrance hall (10 info screen with varying sizes)
We have several information screens in the entrance hall. There are always a lot of people in this area, which presents a good opportunity to promote your stand to the visitors.
The package includes 10 views of 5 seconds each hour, between 9am – 5pm, Tuesday-Thursday during the exhibition. Price: NOK 15 000,- e.g. VAT
Fence profiling at the entrances to Trondheim Spektrum
We have several fences along the entrances to the exhibition. The fences are 1,8 meters tall, and have a width of 3,5 meters. Here you can gain a lot of exposure among all the people that are in, and passes through, the entrance areas.
Profiling on one side of the fence: NOK 10 000,- e.g. VAT for each fence
Profiling on both sides of the fence: NOK 15 000,- e.g. VAT for each fence.
Interested in our profiling packages? Log into the exhibitor portal and order.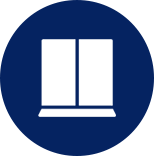 Ordering of exhibition material
Our sub-contractors will help you to get the most out of your Aqua Nor participation. Exhibitors log in and order equipment here. Username and password to the portal has been sent to the exhibitors registered contact person.
Deadline for ordering material is May 15th.
Orders placed after May 15th will be charged a 25% surcharge on the current price.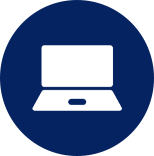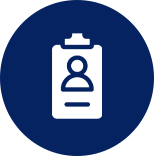 Admission cards for exhibitors and free invitations
Admission cards and invitations: Fill in the form with the required information: Eventreg.no
Check for exhibitor under role.
Select your company in the choose exhibitor list.
After completing the registration, you will receive an email with your ticket. Return to the front page and sign in to "my page" to send out invitations to customers, register stand personnel and buy tickets for various evening events and conferences.
Each exhibitor receives 50 invitations and sub-exhibitors receive 10 invitations. These are free.
Everyone who is to attend the exhibition from your company must be registered under stand personnel or register themselves as described.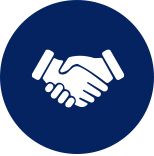 Tickets for Evening Events
The evening events are great arenas for networking. On Tuesday the 22nd of August, we invite you to the traditional Gala Evening and on Wednesday the 23rd of August you can spend the evening with colleagues and contacts at the more informal Street Food & Mingle Party.
Read more about the Gala Evening here (Sold out)
Read more about Street Food & Mingle Party here
Tickets for the dinners can be bought here. If you have registered, log in through MyPage and order the dinner tickets.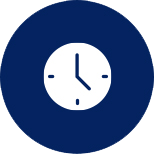 Opening hours – Admission to the trade fair
Tuesday August 22nd 10am – 5pm
Wednesday August 23rd 10am – 5pm
Thursday August 24th 10am – 5pm
Exhibitors have access to the exhibition area from 9am and must leave the arena at 5:30 PM.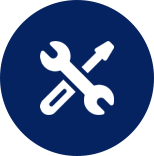 Assembly times
Assembly times for external stand builders:
Monday August 14th – Sunday August 20th between 8:00 AM – 8:00 PM
All rough construction must be finished by 8:00 PM on the 19th of August.
The exhibition hall is open Sunday August 20th and can be used for "finer work" such as profiling, decorating the stand etc.
Assembly times for exhibitors:
Saturday August 19th 8am – 8pm
Sunday August 20th 8am – 8pm
Monday August 21st 8am – 6pm
Assembly activities must end Thursday at 6pm due to cleaning of all exhibition halls.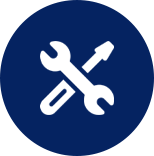 Dismantling times
Dismantling of the stand can start Thursday August 24th 5pm. All return transport must be appointed with our forwarder B. Iversen!
Thursday 24th of August: 5pm – 10pm
Friday 25th of August: 8am – 10pm
Saturday 26th of August: 9am – 10pm
Sunday 27th of August: 9am – 12pm
All stands and Skansen must be cleared no later than Sunday the 27th of August at 12pm.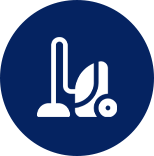 Cleaning of stand
All stands are vacuumed every night and emptied of trash.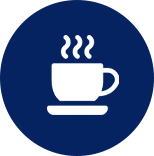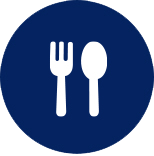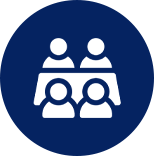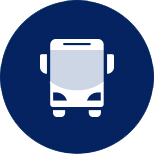 Shuttle-bus
A free shuttle-bus will transport visitors from selected hotels to and from the exhibition area every day. Observe that there is no return-bus on the last day of the fair (Thursday August 24th).
Thes routes/stops will be attendes by the shuttle-bus:
1. Clarion Congress/Pirbadet – Solsiden – Bakkegata – Olavshallen (by the entrance in Olav Tryggvassons gate) – Britannia Hotell – Dronningens gate D2 – Elvegata (The Aqua Nor Exhibition)
2. Quality Panorama Hotell – Scandic Lerkendal – Klostergata (The Aqua Nor Exhibition)
3. Scandic Hell Hotel – Stav Hotel – Klostergata (The Aqua Nor Exhibition)
There will be a direct bus schedule from Aqua Nor to Trondheim Airport Værnes every day.
Single ticket NOK 220/199
To get the cheapest price, the ticket must be purchased online or in the app the day before the journey takes place.
Select "Studentersamfundet" as the departure point when you order your airport bus ticket.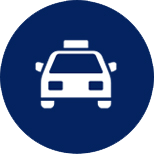 Taxi
There will be a taxi stop at the exhibition area in Trondheim Spektrum.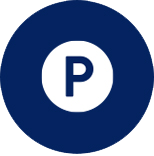 Parking
There are no parking spaces on the exhibition area. There are several parking garages in the city centre. See https://trondheimparkering.no for availability.