Student's day at Aqua Nor 2023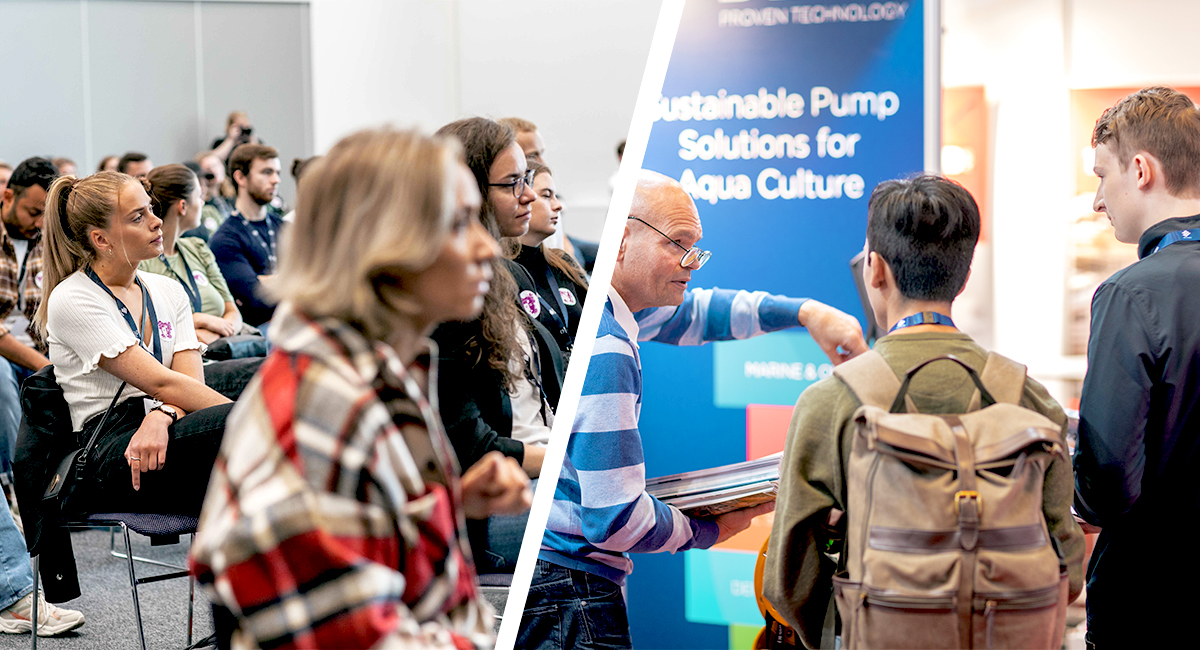 As a good tradition, Aqua Nor focuses on students on Thursday! We invite students from all fields of study to network in professional and social settings.
Thursday, August 24th
9am – 5pm
Aqua Nor at Trondheim Spektrum
About the Student's Day
Many of the future's most exciting careers will be found in the aquaculture industry – an industry in great and constant growth. At the Student's day, you will experience lectures that will show different pathways into the aquaculture sector and meet over 500 exhibitors from all over the world.
Detailed program will follow soon.
Registration – students have free entry all week
Registrations for the Student Day will open early in 2023.
Students have free entry to both the physical and digital fair throughout the week. To participate in Student Day on Thursday, and gain access to all the activities on this day, you must tick a box for it when you register.