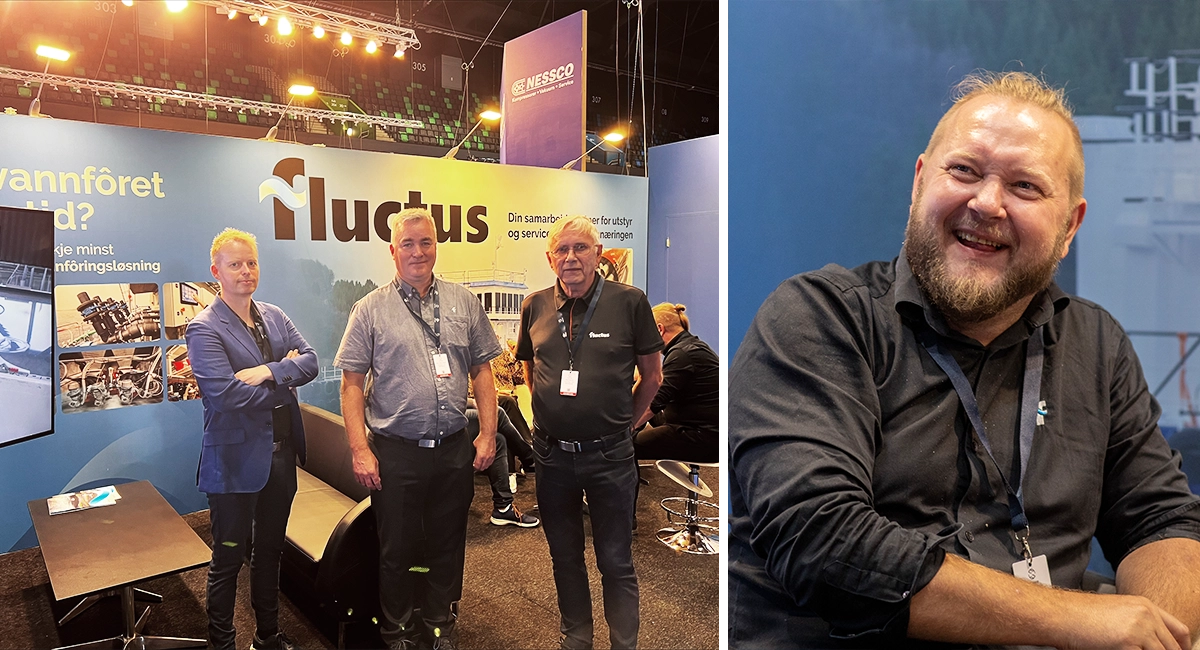 Signed a new contract on the first day of Aqua Nor
22. August 2023 · Ukategorisert
The Norwegian equipment supplier Fluctus signed a brand new contract with China's biggest trout-farmer on the opening day of Aqua Nor. We had a chat with the leader of sales in Fluctus about the new contract.
Fluctus is this year going to deliver four feed systems to the Tibet Plateu at 2 600 m.a.s.l. The delivery consists of three air feeding systems and one water feeding system. The latter transports feed with water instead of air to the fish farm and has lower energy consumption.
— It is extra great that Qinghai Minze Longyangxia Ecological Aquaculture wants to use Norwegian water feeding technology. We are experiencing great interest – both in Norway and abroad – for our water feeding solution, says sales manager at Fluctus, Knut Bjarte Oterlei.
Hear Knut Bjarte talk about the contract here:
Opens doors in a new market
The contract with Minze Longyangxia is the largest single contract within feeding for the company ever, and means a lot to Fluctus.
— The agreement gives us access to the Asian market, which we have not been in before, and opens many new doors for us, explains Oterlei.
Signed the contract at their own Aqua Nor stand
Until now, Fluctus has had all meetings with the Chinese company on Microsoft Teams. When the contract first had to be signed, they wanted to do it physically – since they had the option anyway.
— Signing the contract at our own stand during Aqua Nor sets a nice framework, and gives us a very good starting point for the collaboration going forward, says Oterlei, before concluding:
— Now we will continue to enjoy the exhibition, talk to pleasant people and we look forward to showing off our products.
Visit Fluctus at stand A-165 during this year's exhibition!