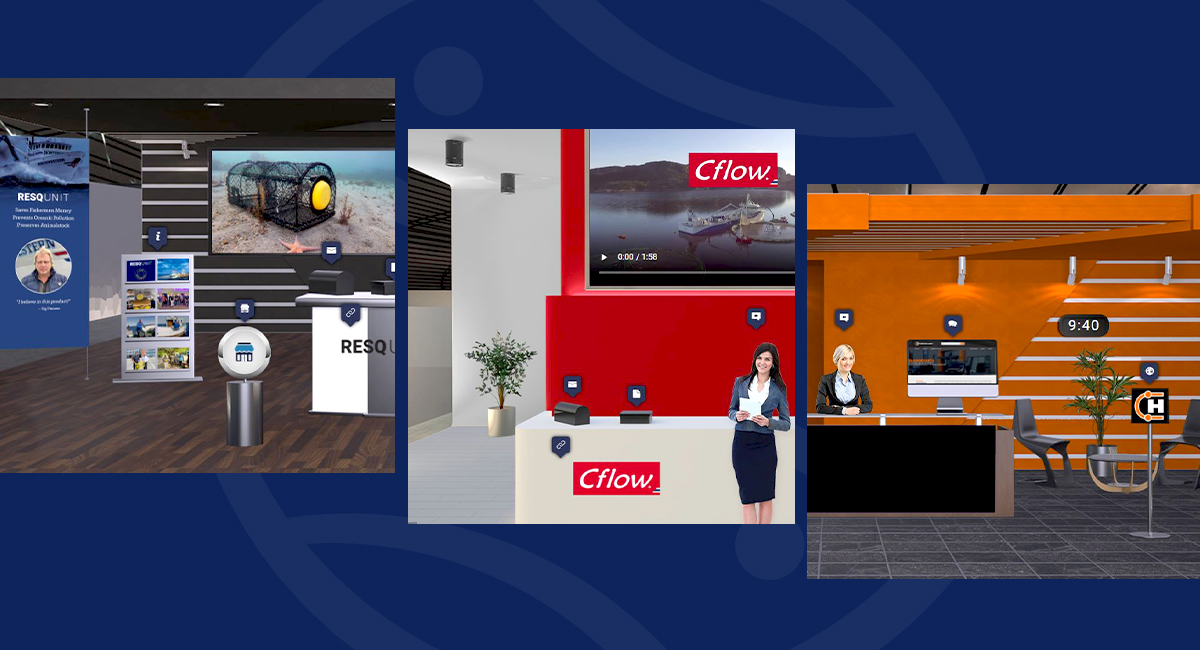 Experience the exhibition where you are – sign up for Aqua Nor 2023 Digital
4. January 2023 · Ukategorisert
Aqua Nor Digital is an online exhibition where you can connect with the entire aquaculture industry. Visit stands, follow debates and professional talks, watch live program and interviews from the exhibition – and a wide variety of other exclusive content and experiences.
No stand? Partake as a digital exhibitor!
Those without a physical stand can partake digitally during Aqua Nor. If you only want the digital stand, the fare is just NOK 15 000 ex. VAT.
Book your digital stand here
Experience the live program and visit the exhibitor's digital stands
On the digital texhibition platform, we broadcast live from the exhibition in Trondheim Spektrum. Many of the exhibition's features are only available on the digital platform. In addition, during and after Aqua Nor, exhibitors and visitors have access to an assortment of meeting places, promoting close dialogue between exhibitors and visitors, and allowing you to connect with a large international audience.
Reach visitors from the whole world
The digital Aqua Nor exhibition is an excellent showcase for the aquaculture industry.
Digital exhibitors have access to their own stand in the exhibitor portal. The stand is designed in your company's profile and let you add material such as:
advertising banners
roll-ups
videos
brochures
news posts
picture gallery
information about your company
links to website and social media networks
The platform was used during both Aqua Nor 2021 and Nor-Fishing 2022.
During Aqua Nor 2021, more than 10 000 people visited the digital exhibition – during and after the exhibition in Trondheim. The platform stays open for a long time after the physical exhibition, allowing you to retain visibility for a long period of time – not just during the exhibition days.
Visit our sister exhibition Nor-Fishing's digital platform for a closer look at the digital solution and the digital exhibition experience (open until July 31st 2023)
Read more about OptoScale's digital stand, who won the award for best digital stand in 2021.