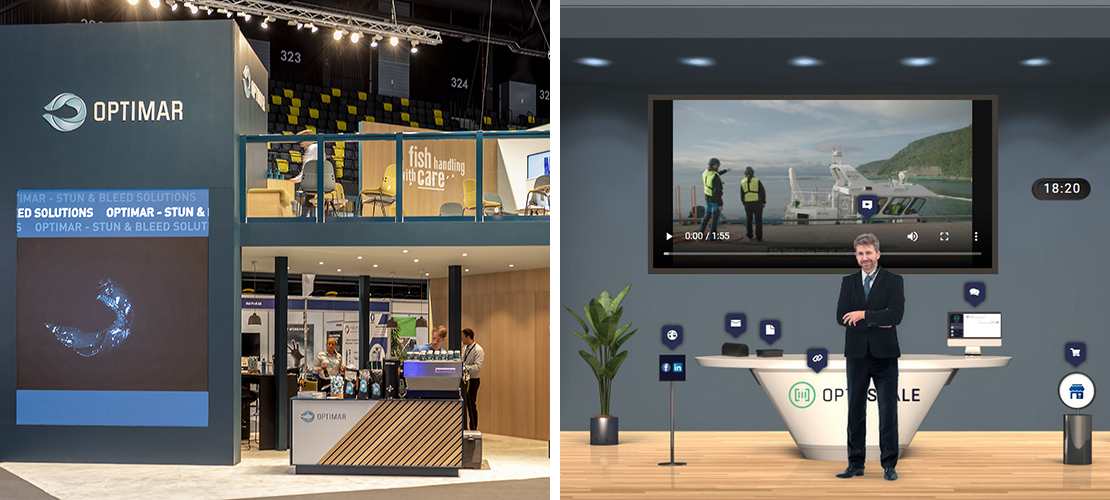 The winners of the Best Stand Awards at Aqua Nor 2021
26. August 2021 · Ukategorisert
The level of quality of the stands at Aqua Nor 2021 has been historically good. 550 exhibitors at Trondheim Spektrum and Skansen have created a fantastic atmosphere for all visitors. Our jury nominated three of the many top level strands for the Best Stand Award, and winner has now been announced. In addition, a Best Digital Stand award has been chosen for the first time ever.
The jury for the best stand of the exhibition visited and reviewed all of the stands on the exhibition based on simple criteria.
Three of the criteria have been routine for years, while one of them was used for the first time this year:
Is the stand eye-catching?
Does it invite visitors to stop?
Is it clear in its message and what the company does?
New this year: Is the stand personnel active and accommodating towards passers by?
The nominees were:
Salt Ship Design (D-379)
Stim AS (D-321)
Optimar AS (A-180)
A long list of exhibitors was close to being nominated, and there was also strong competition among those that were nominated. In the end Optimar AS were chosen as winners – to great delight of the stand personnel.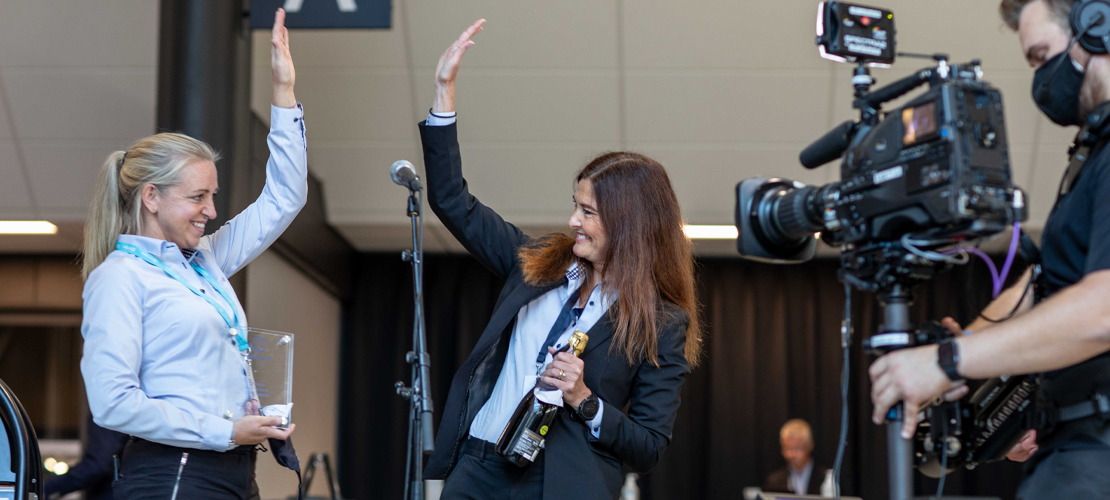 The reason Optimar won the Award
The Optimar stand has been well visited throughout the excibition. In addition the stand was a real eye-catcher, with superb design. One of the many things that invited visitors to stop and visit the stand, was the barista that greeted you at one of the entrances. In addition other representatives quickly greeted visitors. Optimar's delivery to their target group was also clearly communicated in all directions and supported by engaging and professional marketing material. The stand was also very functional, using both seating groups, tables for standing conversations and a separate room for private meetings.
Best Digital Stand
A separate jury chose the best of the best digital stands.
The nominated for best digital stand were:
OptoScale AS
Labolytic AS
Atlantic Canada
Benchmark
MSD Animal Health
Three simple criteria were used to find the nominees:
Visual design
Complementary information about the company and their products
Availability and presence
Winner of the best digital stand of the year
In the end OptoScale AS got the win. The company has previously won the Innovation Award.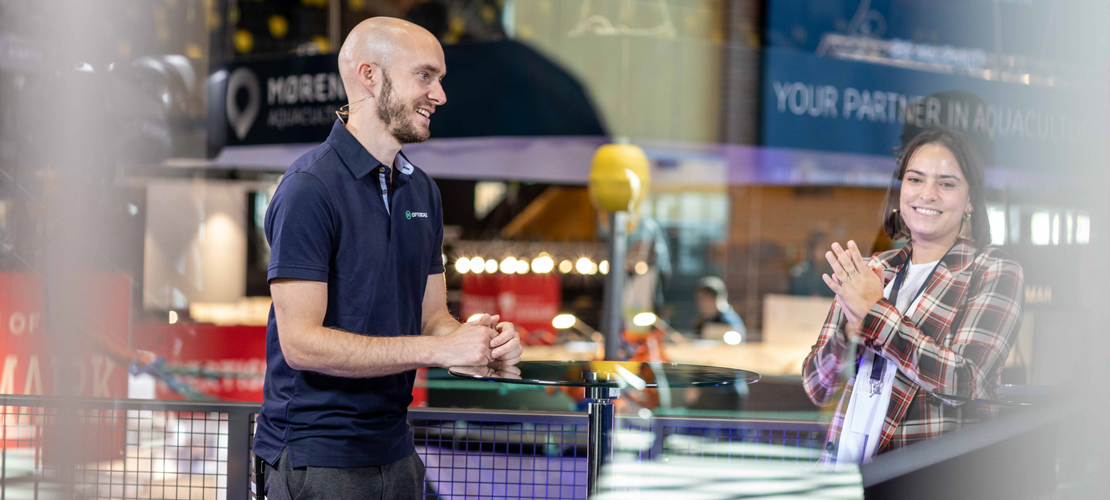 OptoScale has succeeded in creating a visually pleasing stand, and filled the stand with engaging and precise information about the company and the products they sell – using for example videos and customer references. The digital stand personnel was also readily available and present at the digital platform, answering visitors quickly.
The competition was sharp in the digital category as well, and all the nominees scored well on the jury's criteria even though OptoScale pulled the longest straw in the end. The winner was naturally announced and interviewed during the live strem at the Aqua Nor Live-channel.