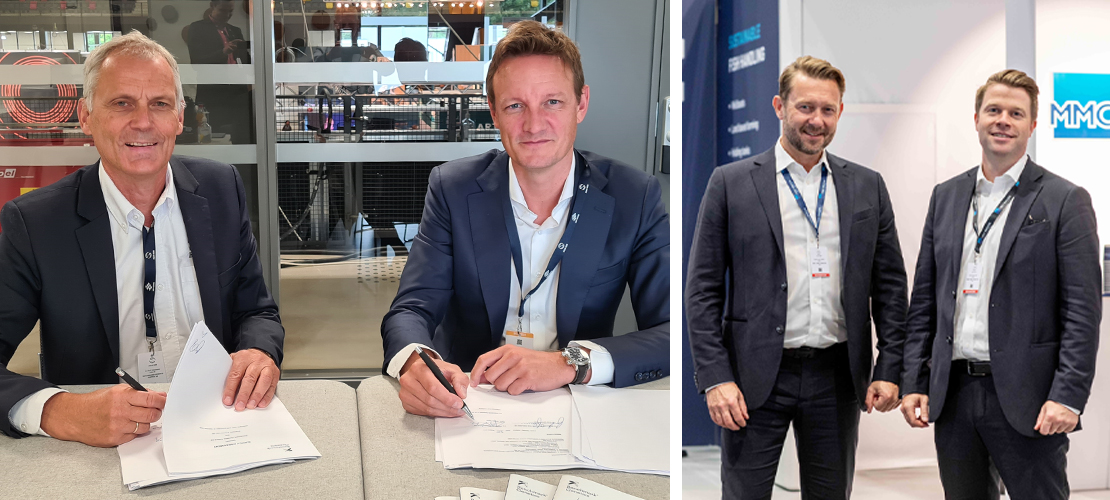 Important deals signed at Aqua Nor
27. August 2021 · Ukategorisert
Aqua Nor is more than just the industry's most important meeting place. It is also an important trading post. This week, Benchmark Genetics and MMC First Process, among others, have signed agreements of considerable size in the trade fair area.
See also: Launched at Aqua Nor – then pre-sales took off
On Wednesday two important deals were signed at Aqua Nor
• Benchmark Genetics and Premium Svensk Lax signed an agreement whereby Benchmark will deliver all salmon roe to the plant starting in 2023. The facility will produce 10,000 tonnes of salmon annually in Sweden.
• MMC First Process signed an agreement whereby MMC will deliver a complete system for fish handling for phase two of the American giant facility Atlantic Sapphire Bluehouse.
Finally meeting
Both Benchmark Genetics and MMC First Process are very pleased to sign their agreements on Aqua Nor 2021.
– Aqua Nor is the natural meeting place for our industry. We have now been on Teams and planned this delivery together with Premium Svensk Lax for almost two years. This is actually the first time we meet them physically. The agreement is a major milestone in our partnership, says Jan-Emil Johannessen, who is Head of Benchmark Genetics.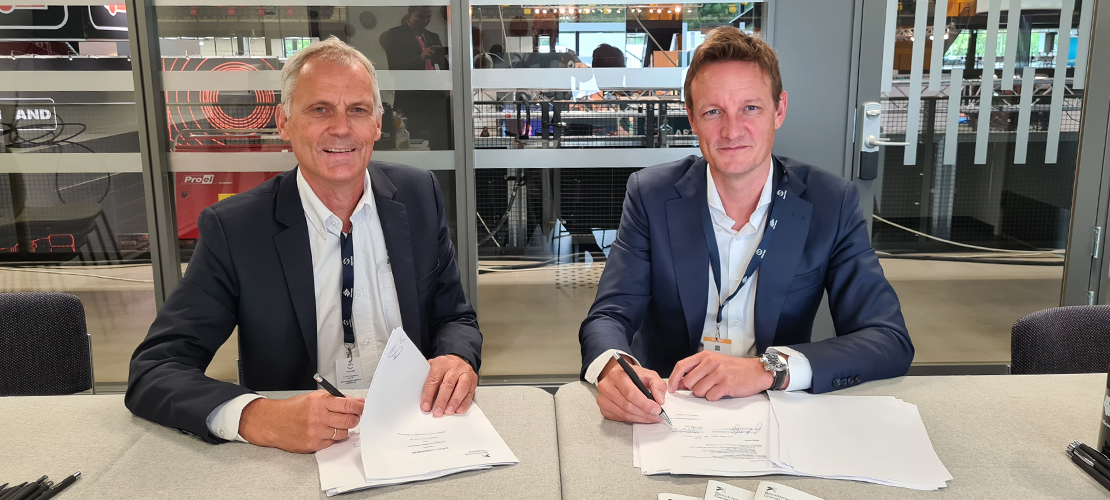 Wonderful to be able to sign deals at the fair
Johannessen says that when the roe industry delivered almost exclusively to seasonal releases, Aqua Nor in August was a natural place to announce agreements. Benchmark Genetics now delivers eggs to customers every single week throughout the year, and thus there are also fewer large agreements to advertise on Aqua Nor.
– It is extra nice to be able to announce the agreement at Aqua Nor after a pandemic that has created physical distance between people in society and in the industry. Here, there will be a lot of attention around the announcement, says Johannessen.
Benchmark Genetics is able to deliver all year round, partly due to its facility in Iceland – a result of Benchmark acquiring Icelandic Stofnfiskur – now Benchmark Genetics Iceland. There they have three biosafe facilities with roe that has its own genetic characteristics adapted to RAS plants.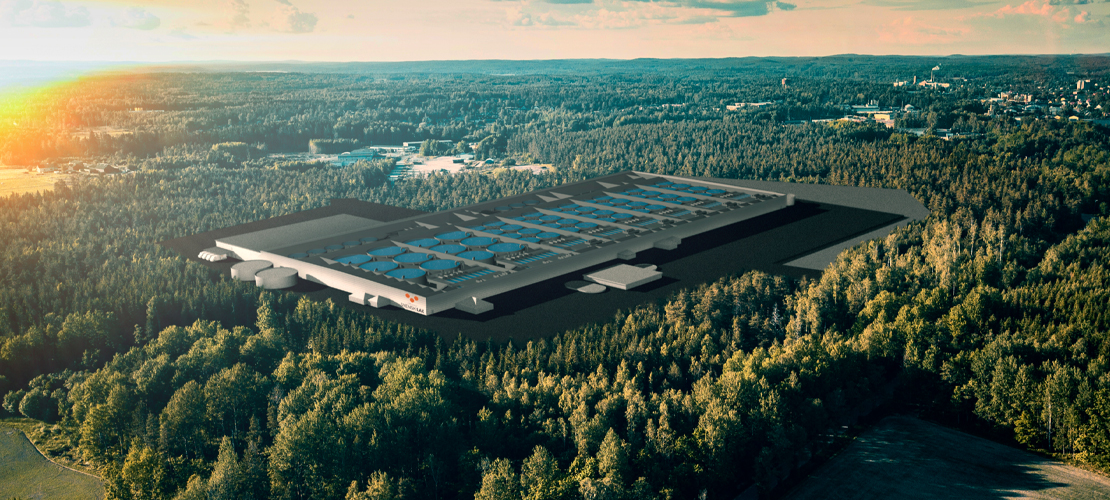 Possibly an agreement for 5 years
For Benchmark Genetics, such agreements are important. They are working long-term with building and allocating their capacity, and now they're executing the first delivery to Premium Swedish Lax in the first quarter of 2023. Furthermore, they will deliver all the salmon roe to the plant for the next three years – with an option for another two years.
– It was important for both parties that this agreement came into being as early as possible. We have a long-term mindset around everything we do – and now we have plenty of time for planning and preparation.
Large contract to an American signature facility
MMC First Process also signed a strategically important contract during the trade fair period. CSO Frank Vike and CEO Petter Fauske left the very busy stand in the A-hall and found a few minutes to talk about the agreement.
– We believe that gentle treatment of fish is extremely important and we have developed solutions that stress the fish as little as possible during transport. This means that fish welfare is well taken care of. In addition, we know that the less the fish is stressed, the faster it regains appetite after transport – and the faster it grows. Good fish welfare is profitable for our customers – and we deliver good fish welfare, says CSO Frank Vike.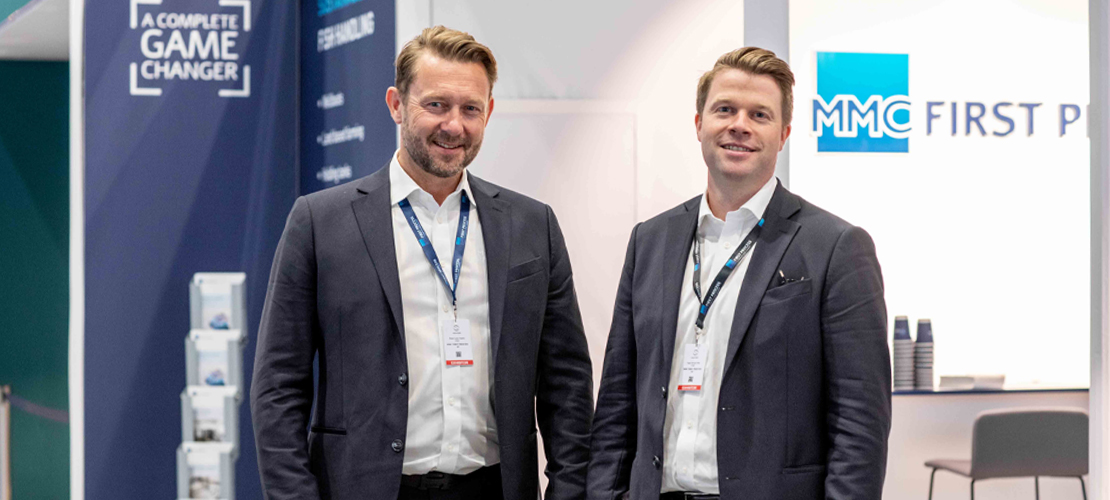 MMC chosen as systems supplier
The huge American Atlantic Sapphire project is still in phase 1 of its production run. When it enters phase 2, MMC will deliver a complete system for fish transport.
– Although we have several other customers in the US, and on similar projects, there is a high degree of innovation at the Atlantic Sapphire plant. If we are to maintain our position as a world leader in our field, we must continue to work with the companies that are at the forefront of development – and we are doing this on this project, says CEO Petter Fauske.
Fauske is very pleased to be able to launch the news under Aqua Nor.
– There are very many who engage in land-based farming here at the fair – and our agreement has created a talking point.
Sales personnel especially happy with the exhibition
CSO Frank Vike confirms this. Since he works with sales, it has been extra nice to participate in a trade fair filled with relevant customers and with a lot of attention about his own deliveries in both the trade press and in the trade fair area.
– We have had visits from many relevant customers – and had both planned and unplanned meetings with real stakeholders. I already have high expectations for our participation in 2023, Vike concludes.