Get the most out of your digital participation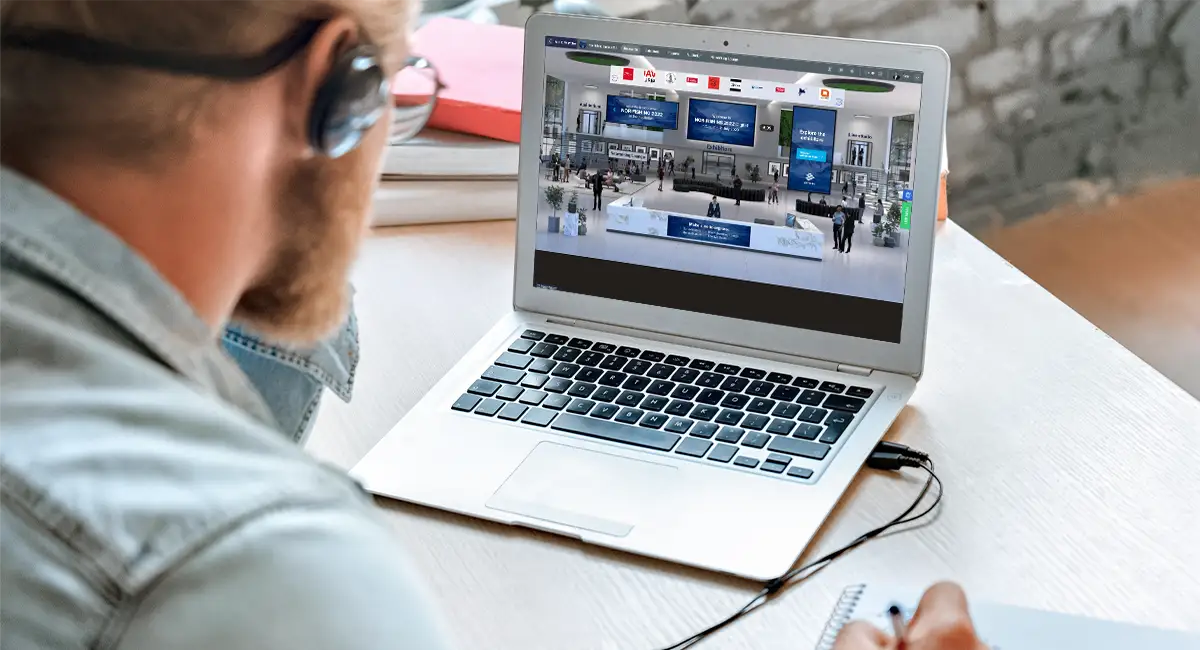 All exhibitors have access to their own stand in the digital exhibition portal. As a digital exhibitor, you get a number of benefits both before, during and after the physical exhibition in Trondheim 22nd – 24th August 2023.
Aqua Nor Digital opened on 1st June, and visitors from all over the world can now visit your digital stand. The digital exhibition platform will be open until June 2024.
Webinar: How to build, design and maintain your digital stand
In this webinar recording you get useful input on how to prepare and publish your digital stand.
Webinar: How to attract visitors to your digital stand
This webinar will give you insight into the most effective strategies to get more visitors to your digital stand and maximize visibility both before, during and after the event.
Why digital stand? More about Aqua Nor 2023 Digital
As a digital exhibitor you get:
Unlimited number of users/admins
Advanced statistics
See who visits your stand
Video live stream
Many more visual options for your stand
Before the exhibition
We will open the digital exhibition as early as June 1st, and that will give you as an exhibitor almost three months of extra visibility before the physical exhibition opens.
All exhibitors will get 25 free tickets to the digital exhibition that can be shared with clients, partners, etc.
It is easy to create visits to your digital stand to showcase your company, your products and services. This can be done in the following ways:

Share your stand on Facebook and other social media.

Your digital stand will have its unique QR-code. Use the code on printed material such as flyers, etc.

The digital stand will have its own URL. Use the URL in newsletters, on websites or in other digital platforms. This means that more visitors will also find you digitally.

Be visible digitally and tell your visitors where they can visit your physical stand.
During the exhibition
You will have access to a dashboard with statistics and an overview of visitors and activity at your stand.
See who is visiting your booth live and communicate with them.
Busy at your physical stand? Use the QR-code and tell your visitors that they can also visit your digital stand.
Encourage your visitors to leave their business cards on the digital stand to secure leads.
After the exhibition
The digital exhibiton is open until 1st June 2024. This allows you to remain visible for a long period of time – not just during the exhibition days.
Optimize the content of your stand based on insights from the statistics.
Continue processing your leads digitally after the fair.
Continue to invite your customers to your stand.
Arrange webinars at your stand.
Book a digital stand here
Not yet registered as an exhibitor? You can book a stand here.
OptoScale was the winner of the best digital stand in 2021. Read more.