Experience Aqua Nor online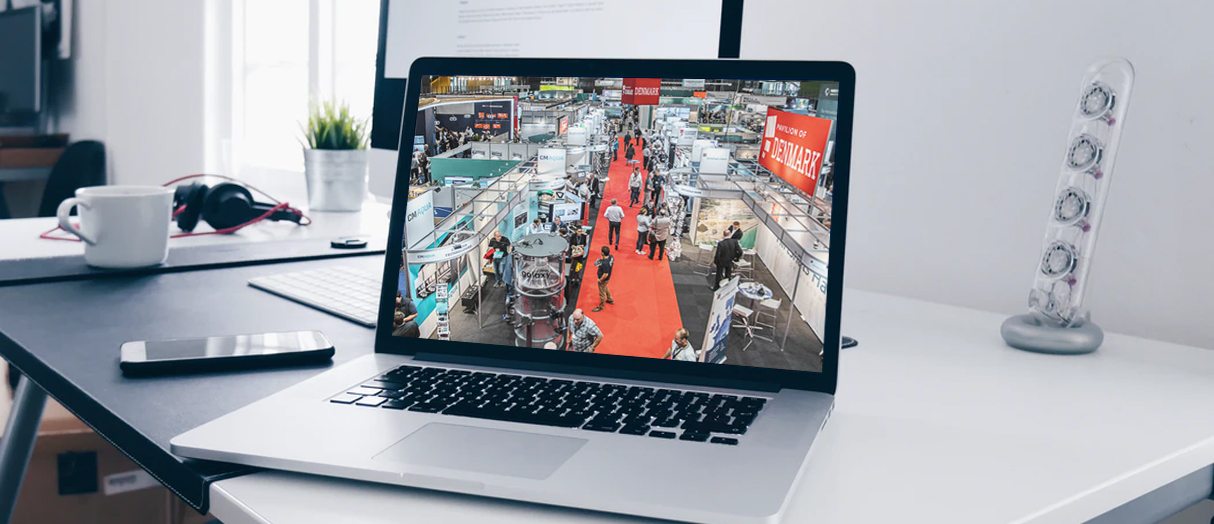 Aqua Nor 2021 commences in August! New this year is Aqua Nor Digital, which is an addition to the physical fair in Trondheim. The digital fair gives everyone an opportunity to experience and take part in Aqua Nor – regardless of where they are in the world.
We will erect several studios on the exhibition grounds, from which we will air exciting broadcasts, debates, and features like The Fair – minute by minute and Half an hour at the fair.
The official program for the digital part of the fair has not been completed yet. Even so, here is a quick taste of what you as a digital visitor can experience.
Opening August 1st – meet the exhibitors
Aqua Nor Digital officially opens August 1st, with full access to the exhibitors and their digital stands. Until the official broadcast begins on August 24th, you can get acquainted with the platform and test out features, check out the stands of the exhibitors and book meetings with interesting exhibitors.
The digital trade fair platform is an excellent meeting place. With various chat functions and the possibility of video meetings, you become more than just a passive spectator – you become an active participant at the fair. At Aqua Nor Digital, you meet and communicate with new and exciting business connections – just like you would at the physical fair.
Broadcasting all days of the exhibition
The official broadcast starts the same day as the physical fair, Tuesday August 24th.
The live broadcast will run in parallel with the program in Trondheim, so that you, as a digital visitor, can partake in the program on an equal footing with visitors of the physical fair. On the digital platform, you can follow all the main attractions from the physical fair – and talk to exciting exhibitors.
Here is a sneak-peak at the official program as it stands right now:
Opening of the fair – directly from the exhibition area in Trondheim
Live from the professional program
Pavilion – meet the exhibitors at the fair
Livestream from the exhibition halls: The Fair – minute by minute
Debates
Daily reports from the fair: Half an hour at the fair
Live from the award ceremony of the Innovation Award 2021