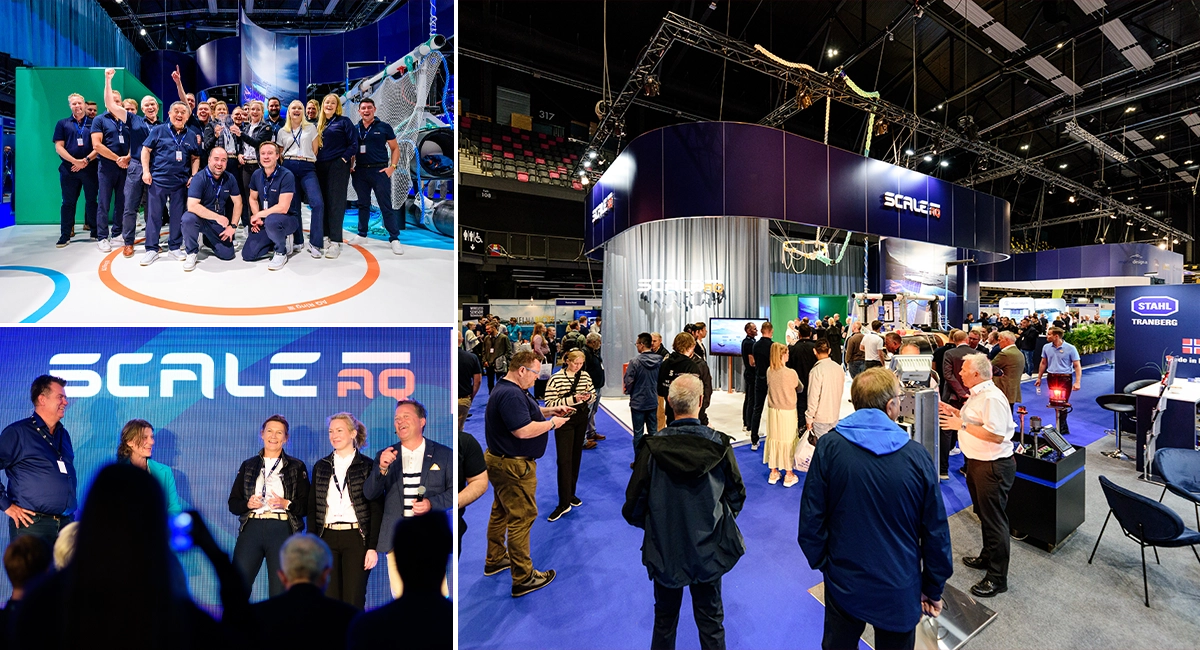 ScaleAQ / Moen Marin wins best stand award at Aqua Nor 2023!
24. August 2023 · Ukategorisert
Each Aqua Nor, the winner of the best stand at the exhibition is announced. This year the winner was announced at the last day of the exhibition, and we congratulate ScaleAQ / Moen Marin with the award for this year's best stand.
All the halls in Trondheim Spektrum had at least one memorable stand that the jury noticed this year. The design of the stand this year has been extremely impressive, and it has been challenging to select three nominees – and especially, just one winner.
After careful consideration from the jury, the award went to ScaleAQ / Moen Marin that got a full score on all the criteria with their fantastic stand.
We had a chat with Anita Hårstad, the Marketing Manager in ScaleAQ that had this to say about the award:
— I feel really happy, and I am really proud to work for this company. Our marketing team is behind the stand, so it is definitely a team effort.
The Jury's evaluation
— The board of the Nor-Fishing Foundation has the pleasure of announcing ScaleAQ / Moen Marin as the winner of this year's best stand. The decision was not easy, as the board had three strong candidates to select from.
The stand is nice to look as visually and is a great stand with many elements that clearly shows the width in their activities in different parts of the industry.
They have a great visual presentation with physical elements that completes the stand. The stand has a lot of visitors and has a great balance in the form that it does not have too many elements either.
As a visitor you are also well and quickly received by the personnel at the stand.
We extend our congratulations to ScaleAQ / Moen Marin as the winner of this year's best stand.
Congratulations!