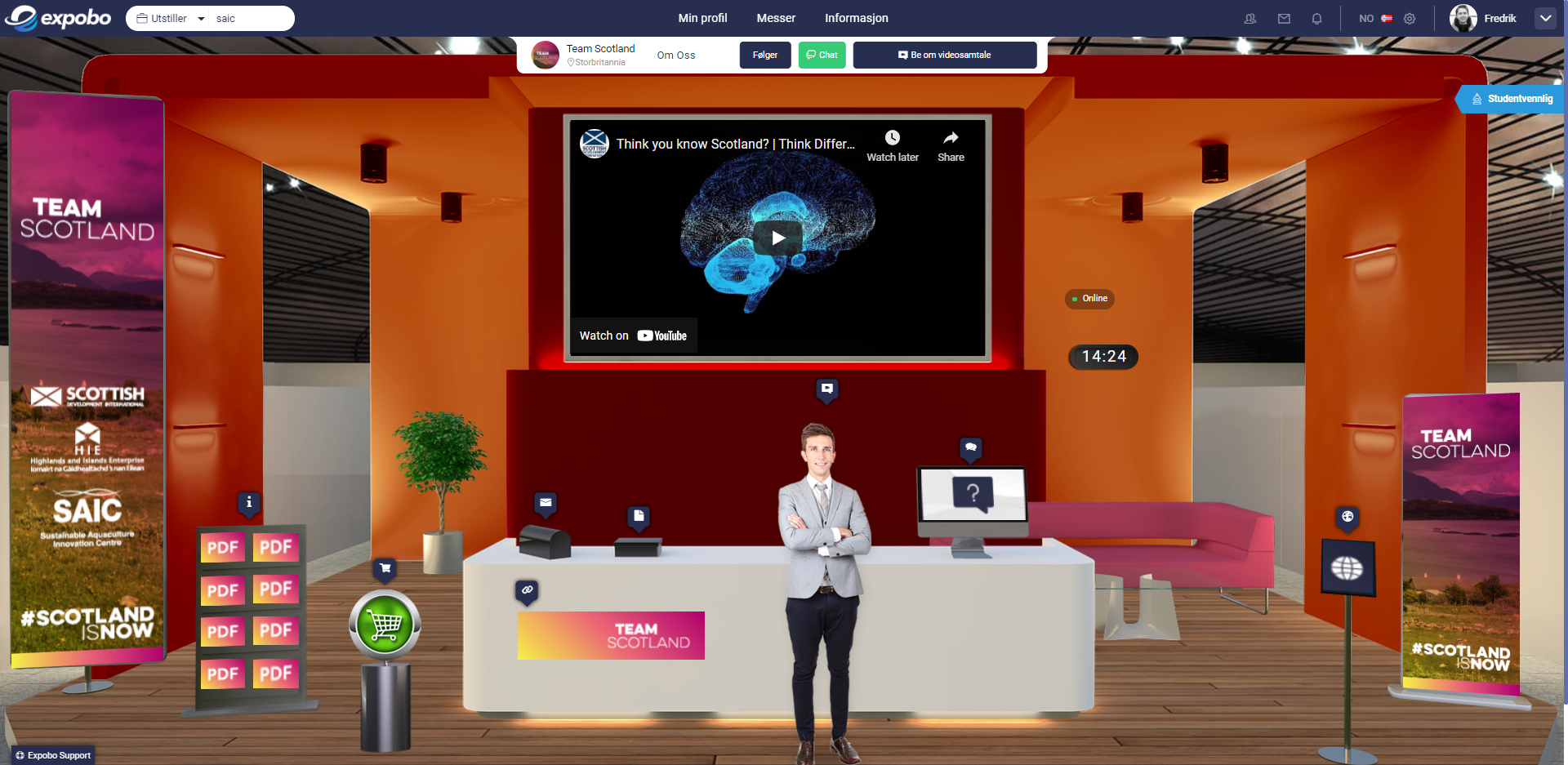 Team Scotland going digital during Aqua Nor
23. August 2021 · Ukategorisert
Three organisations and a selection of Scottish technology and research companies are joining forces at the exhibition. Since the coronavirus has made travel impossible, they are focusing sharply on the digital part of this year's hybrid event. If you are looking for exciting innovation from one of the world's most forward-looking fish farming nations, you should stop by the stand!
— Aqua Nor is the best-known and most visited trade fair in our industry – and it is important for innovative companies in the sector to participate to create awareness about their solutions and technology, says Head of Marketing & Communications Benedikte Ranum of the Sustainable Aquaculture Innovation Centre (SAIC).
SAIC has joined forces with Scottish Development International (SDI) and Highlands and Islands Enterprise (HIE) to create a strong joint stand for Scotland as an aquaculture nation — and for the individual technology and research providers who will be represented at the stand. Together, they are Team Scotland – and together they will now present themselves at the industry's most important (digital) meeting place.
You can read more about the various participants at the stand at the end of the article.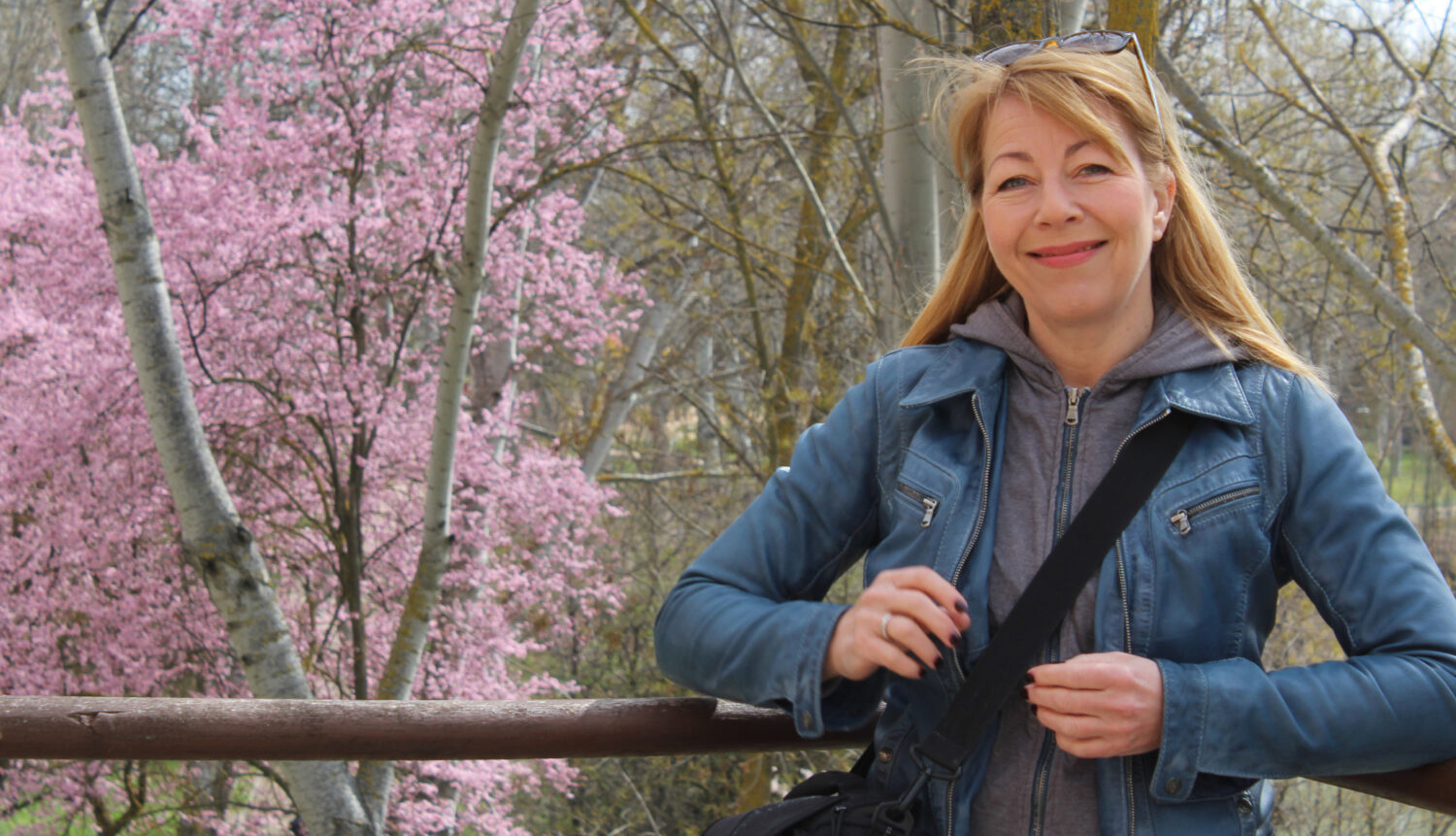 Great variation
The companies that participate in the joint stand include fresh and newly launched SMEs as well as large, well-known and established organisations.
One of the exhibitors, for example, is Wellfish Diagnostics, which was established by Professor Brian Quinn a relatively short time ago. The company develops rapid tests for blood analysis, which will give fish farmers quick answers to key questions around fish health. At the other end of the scale is Moredun Scientific – the commercial part of the Moredun Foundation – which since 1988 has specialised in animal health and aquaculture product development, amongst other things.
The organisations behind the stand are now very much looking forward to receiving digital visitors – and not least to establishing contact between visitors and the Scottish companies.
— People from SDI, HIE and SAIC will staff the stand, field enquiries and participate in video chats. We look forward to actively following up with everyone who leaves their business card with us, as well as giving our exhibitors a chance to shine with their own presentation materials.
Attractive digital solution at Aqua Nor
Ranum has participated in a large number of digital seminars, trade fairs and webinars after the pandemic put an abrupt stop to most professional in-person gatherings.
— We have taken part in many digital arenas after Covid appeared, and we like the digital stand setup at Aqua Nor very much. It looks great compared to most other solutions I have seen. It is inviting and engaging – and allows us to showcase Team Scotland at its best.
Global audience
The Scottish delegation was physically present at Aqua Nor both in 2017 and 2019. At the time, they emphasised that trade fair participation gives Scottish companies an opportunity to present themselves to a global audience. Little has changed, although they now participate via the Internet.
— Both the Norwegian market specifically and the international market as a whole are interesting for the exhibitors we have on display, and there is no better showcase to the world than Aqua Nor says Elaine Jamieson, Head of Blue Economy, Food and Drink in HIE.
— Scottish aquaculture has opportunity, ambition and innovation matched only by our supply chain businesses. We had wanted to bring the Scottish Pavilion to Aqua Nor this year but will use the digital exhibition stand over the coming months to promote this industry which is so important to the Highlands and Islands and to prepare for our return in 2023 with a physical pavilion.
An exciting time for Scottish aquaculture technology
The Scottish aquaculture industry has stood firm through the otherwise uncertain Covid era – and moved virtually unaffected forward. In addition, Scottish aquaculture innovators have had to deal with Brexit.
— Scotland is "open for business" and at full speed ahead. Right now, our biggest challenge, like many other farming nations, is to attract enough professionals. After Brexit, we have intensified this work. Therefore, we are also looking forward to the Student Day at this year's exhibition, says Ranum, who herself is among the Norwegians who have moved to Scotland.
She believes that everything is in place for both the business community and the industry's brightest minds to thrive in the island nation.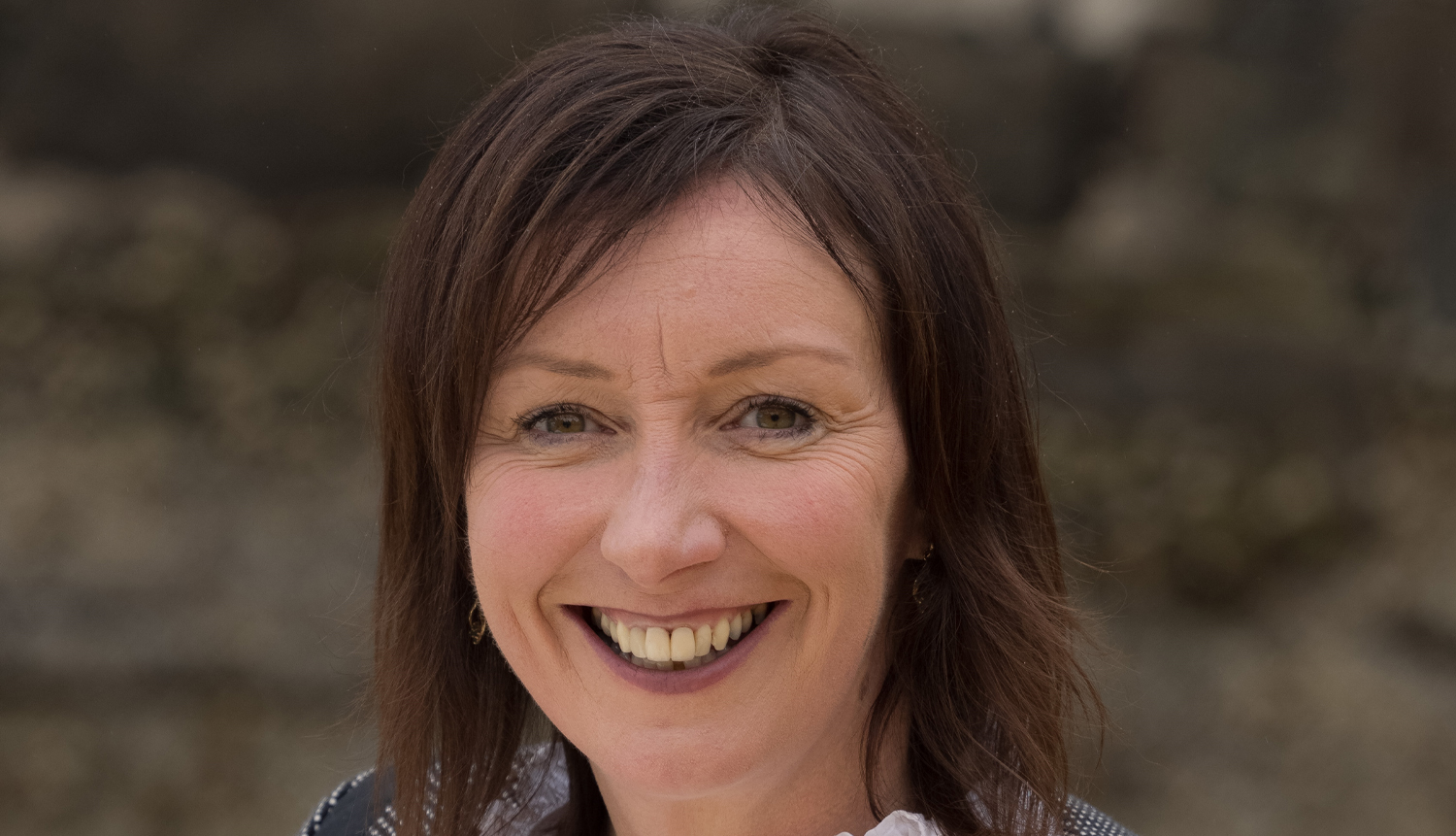 — Both in aquaculture and throughout the STEM sectors, Scotland is constantly looking for people, – and this is truly a fantastic country to live in, with beautiful nature, nice people and increasingly progressive family and working life policies, she says.
Meet the skilled Scots and get to know the innovation they create through a visit to their stand.
The companies that will be represented at the stand include, amongst others:
More about the organisations behind the Scottish stand:
Scottish Development International (SDI)
Scottish Development International supports Scottish companies in accessing international markets to increase their global presence and supports international investors to set up and grow their presence in Scotland, making Scotland their gateway to wider European and global markets.
Highlands and Islands Enterprise (HIE)
HIE provides a range of services, including support to companies in the Highlands and Islands region of Scotland that want to grow or build networks and collaborations and is the economic and community development agency that has played a key role in growing Scotland's aquaculture sector for more than 50 years.
Sustainable Aquaculture Innovation Centre (SAIC)
SAIC is one of seven innovation centres established by the Scottish Government to create growth in key industries. Acts as a link between industry and academia, creates interest in the sector among young people, shares knowledge, and works to generate funding for Scottish aquaculture from the UK and the EU. Has 230+ consortium member companies. Learn more at sustainableaquaculture.com.