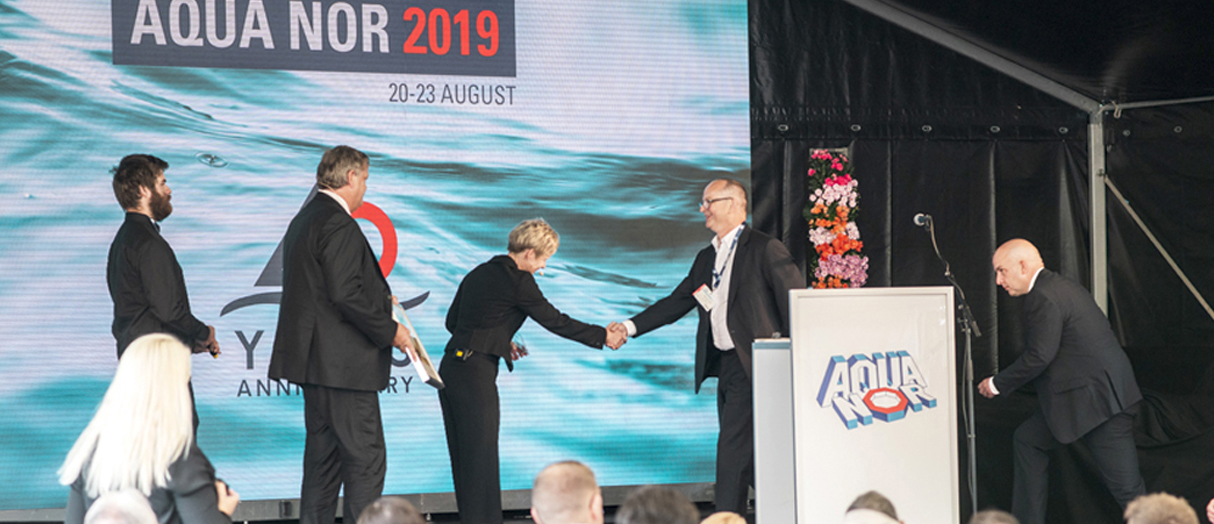 The finalists – Innovation Award 2021
8. July 2021 · Ukategorisert
In conjunction with Aqua Nor 2021 the jury; Kjell Maroni – R&D director aquaculture in FHF, Jan Henrik Sandberg – senior advisor in The Fishermens Association and Oddvar Staulen – Financial advisor in Innovation Norway, has nominated the following companies to the Innovation Award of the Year: Noras Global SA – Torres Vedras/Portugal, Searas AS – Bergen/Norway and VAKI, part of MSD Animal Health in Kópavogur/Island.
Noras Global SA
The company has developed a unique lifebuoy – U-Safe. The buoy can be thrown into the sea where the buoy automatically activates. It is remotely controlled by a joystick to quickly reach a person in danger. The person holds on to the buoy, and can be moved into safety. The buoy has two effective turbine motors and is symmetrical, to ensure it works efficiently regardless of how it lands in the sea.
Searas AS
SeaRAS Aquasense is a new method for measuring and monitoring water parameters and special H2S on low values in fish farms and tanks in well-boats. Values for H2S in water can be registered down to 0,05 micrograms/litre. Alarms can be set to go off when the level of H2S reaches the required levels set by the authorities.
SeaRAS Aquasense is installed in many RAS-farms. Measurements are done on new well-boats to control levels of H2S in tanks before live fish is pumped on board and during transport/treatment. This ensures safe quality water for the fish.
VAKI, Part of MSD Animal Health
Within the VAKI SmartFlow system, the Density Control monitors, controls, and automates fish density to maximize fish welfare, and to enhance grading, vaccination and counting. The Density Control solution maintainins a consistent and pre-set ratio of live fish and water during the fish handling process.
The regulator thins out the flow if the volume of fish in the hose surpasses a certain density. VAKI Density Control can also be combined with the VAKI Automatic Tank Water Level system.
The winner will receive a prize of 100 000 NOK, and will be announced during the opening of Aqua Nor 2021 in August. The award ceremony will also be broadcast on the digital trade fair platform.