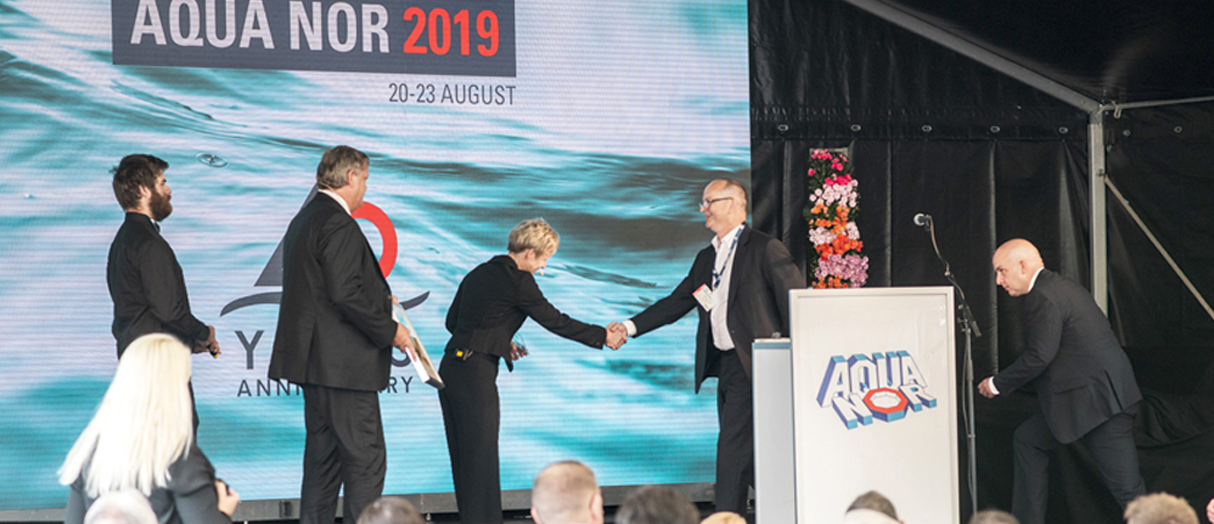 Aqua Nor Innovation Award 2021
8. June 2021 · General, Ukategorisert
The Nor-Fishing Foundation has received 21 applications for this year's Innovation Award in connection with Aqua Nor. The general management of Aqua Nor 2021, Kristian Digre and Kari Steinsbø, are very pleased with the result. The fact that the Foundation has reached potential applicants through its marketing efforts is also clear from the fact that the applications for this year's Award come from as many as 12 nations: Norway, Denmark, England, Ireland, France, Portugal, Turkey, South Korea, Malaysia, Chile, USA and Canada / BC.
Despite the situation the world has been in over the past year, there is no shortage of good, innovative ideas. The applications that have been received are divided into many exciting subject areas.
The jury chooses 3 finalists by 15 June
The Jury will process all applications by 15 June and then submit its recommendation for the three finalist candidates for the Innovation Award 2021 to the Board of the Nor-Fishing Foundation. The names of the finalists will be announced at the end of June. The prize of NOK 100,000 will be awarded to the winner during the opening of Aqua Nor in August.
Ordinary exhibition in Trondheim in August – as well as digital
After the Corona lockdowns in 2020, the Nor-Fishing exhibition last year was arranged as a digital event with good results. Aqua Nor 2021 will also have a digital version, but the authorities have now also given the go-ahead for a physical exhibition in Trondheim Spektrum 24 – 27 August. The organiser, as well as exhibitors and visitors, are happy that we can once again meet in person at an ordinary physical exhibition.