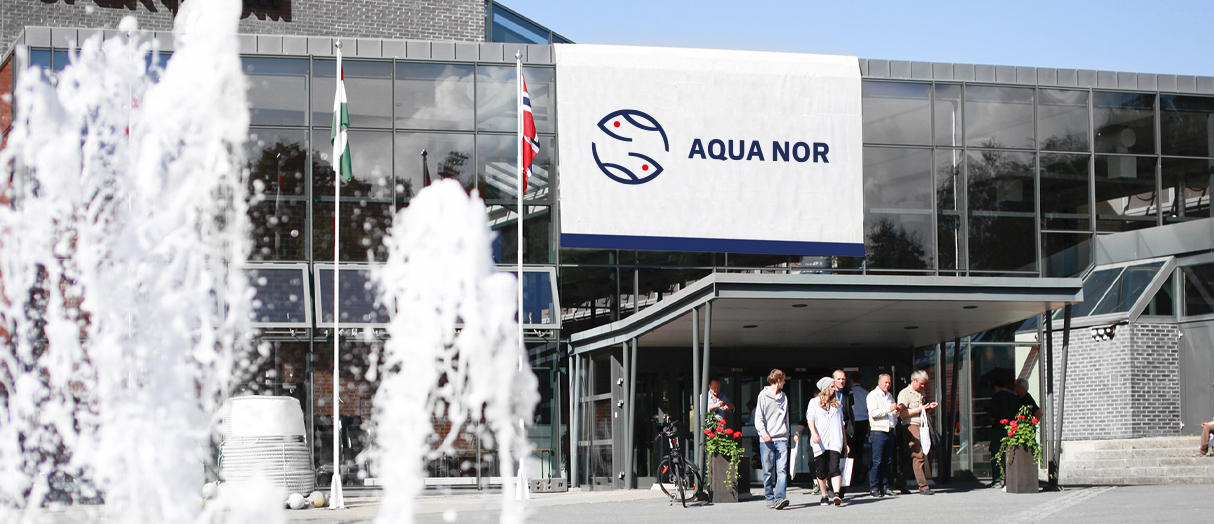 New profile and logo for Aqua Nor 2021
7. June 2021 · General, Ukategorisert
Aqua Nor is the most important international meeting place for the aquaculture industry. Our logo and colors are well known throughout the industry, and have served the exhibition faithfully since the beginning in 1979. To reflect the rapid development we and the industry are experiencing, the time has finally come for a costume change – to dress Aqua Nor in a new and modern outfit.
We have been looking forward to presenting Aqua Nor's new visual expression.
The world's biggest aquaculture exhibition
The aquaculture industry has undergone tremendous development since its infancy in the 70's. Alongside the aquaculture industry, Aqua Nor has grown to become the world's largest trade fair for aquaculture technology and innovation. Today, the fair is an arena where national and international businesses launch new products and where visitors stay up to date on products and innovative solutions – whilst networking and building new connections.
Last year's launch of a digital trade fair platform provides exhibitors and visitors with new opportunities. The launch was accelerated due to the pandemic, but the modernization and work with a digital fair has been underway for a long time. The digital exhibition platform is an important part of the future of Aqua Nor and the industry. As the world becomes smaller, our digital platform provides more international visitors with the opportunity to participate.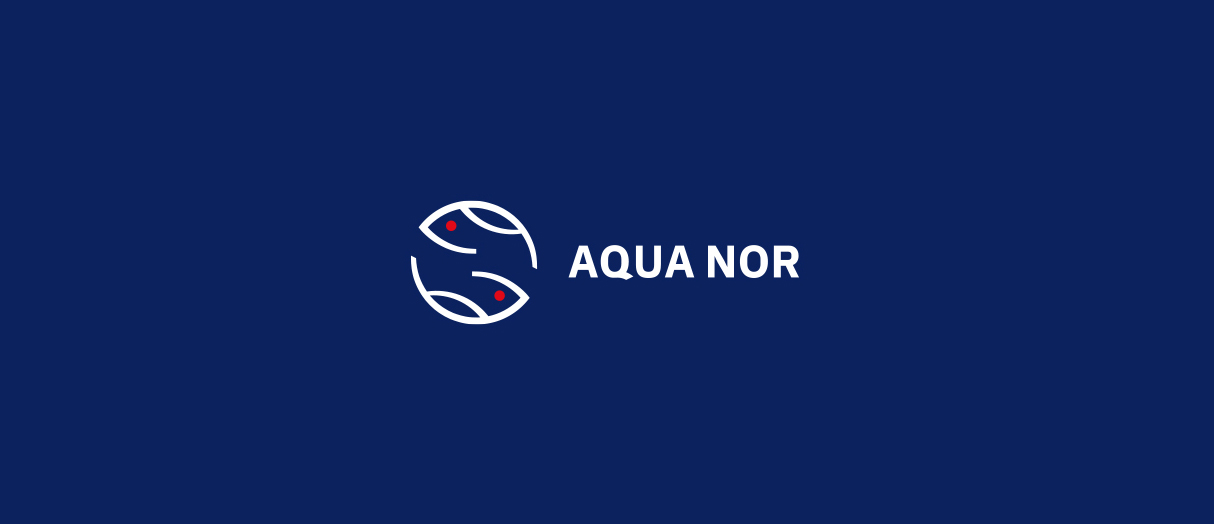 New logo and profile
Our new logo will reflect this modernization.
We are proud of our history. Who we were make up the foundation for who we are today – and who we will be in the future. Therefore, we have chosen to retain the colors from the old logo – blue and red – and take some of our history with us into the future.
The logo itself shows two fish, with the symbol's outer circle symbolizing the cage. The fair and the industry are constantly evolving, and innovative solutions are taking over for old technology. Even so, what will always remain the core of our industry is the fish and the biology. That is why we want the fish to symbolize our important fair.
The two fish that swim in relation to one another symbolize the two parts of the hybrid fair; the physical and the digital, the fair as a meeting place, and the interaction between exhibitors and visitors – breeders and suppliers.
In the future, dressed in our new and modern outfit, we will continue to be the most important meeting place for the aquaculture industry – physically and digitally. A meeting place for passionate souls, with hearts that beat for the sea and the fish. Welcome!