Conference- and meeting rooms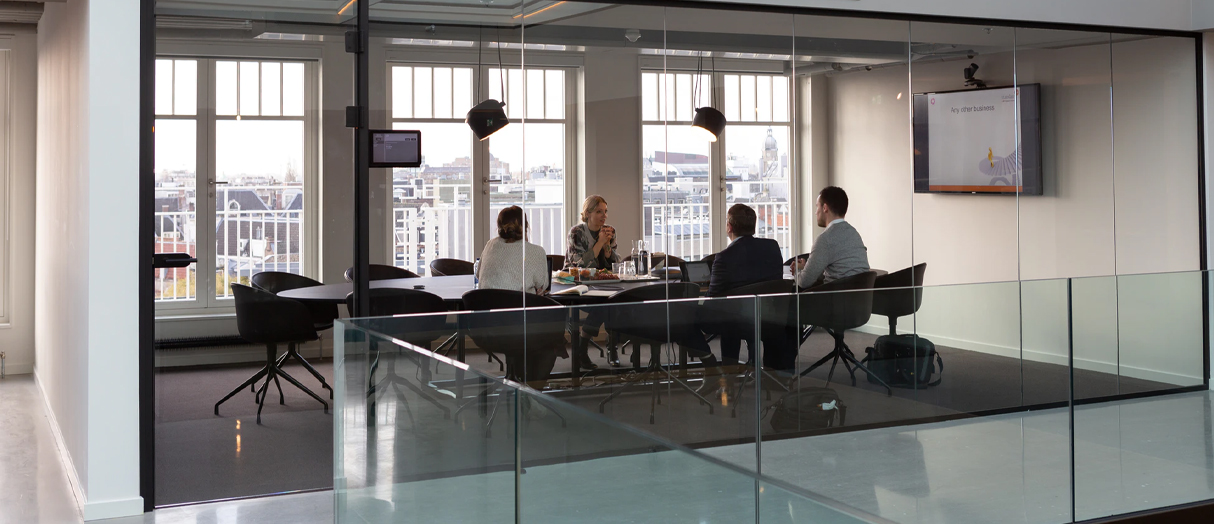 Invite important business associates to uninterrupted conversations in your own private meeting room, or gather potential customers for a larger presentation of your business. You can rent time in Trondheim Spektrum's conference- and meeting rooms during Aqua Nor 2023, for longer or shorter sessions.
Book your meeting room
We offer a wide variety of meeting rooms and conference halls – everything from simple meeting rooms for six people, to large conference halls with room for 300 people.
The rooms are rented for 90 minutes at a time, and are also available to rent for half a day (3,5 hours) and for a full day (7,5 hours).
Choose between these times:
9 am – 10.30 am
11 am – 12.30 pm
1 pm – 2.30 pm
3 pm – 4.30 pm
Catering for your meeting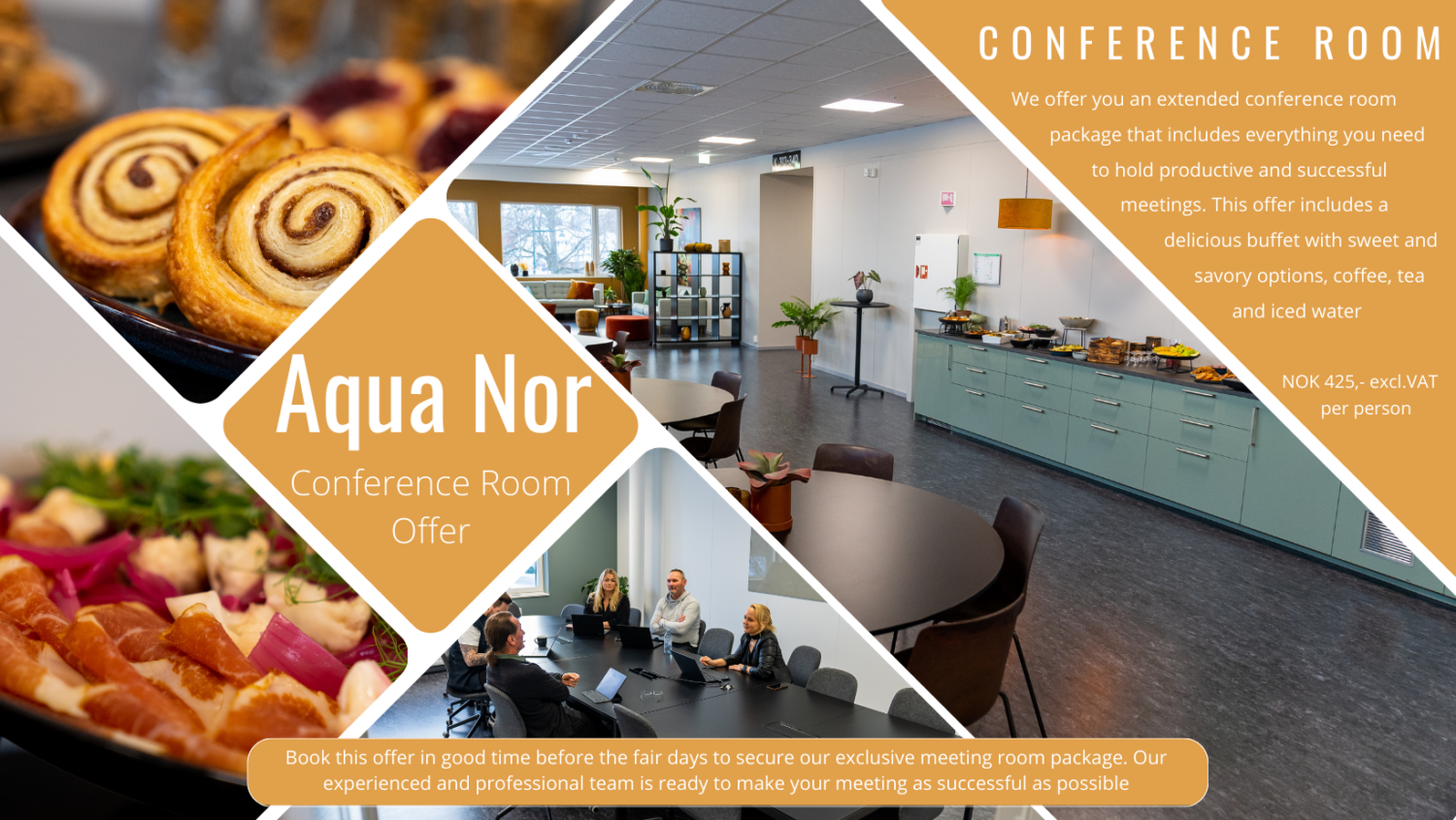 Conference- and meeting rooms
Room name
Capacity, number of people
Square meters
Prices (NOK)
Mendelsohn – Cinema setup
300
400
Full day: 60 000 – Half day: 30 000 –
Quarter day: 15 000
Sagbruket ytre – Cinema setup
140
170
Full day: 25 000 – Half day: 12 500 –
Quarter day: 6 250
Dronning Maud – Cinema setup
100
112
Full day: 25 000 – Half day: 12 500 –
Quarter day: 6 250
Sagosen – Cinema setup
65
70
Full day: 20 000 – Half day: 10 000 –
Quarter day: 5 000
Berge – Cinema setup
20
25
Full day: 12 000 – Half day: 6 000 –
Quarter day: 3 000
Grimsbø – Cinema setup
20
25
Full day: 12 000 – Half day: 6 000 –
Quarter day: 3 000
Moholt
18
14
Full day: 14 000 – Half day: 7 000 –
Quarter day: 3 500
Gløshaugen
18
14
Full day: 14 000 – Half day: 7 000 –
Quarter day: 3 500
Kalvskinnet
18
14
Full day: 14 000 – Half day: 7 000 –
Quarter day: 3 500
Munkholmen
30
61
Full day: 16 000 – Half day: 8 000 –
Quarter day: 4 000,00
Skansen
10
31
Full day: 7 000 – Half day: 3 500 –
Quarter day: 1 750
Ilsvika
10
31
Full day: 7 000 – Half day: 3 500 –
Quarter day: 1 750
Mellomila
10
31
Full day: 7 000 – Half day: 3 500 –
Quarter day: 1 750
Hospitalløkka
10
14
Full day: 7 000 – Half day: 3 500 –
Quarter day: 1 750