Be a "student-friendly company" at Aqua Nor 2023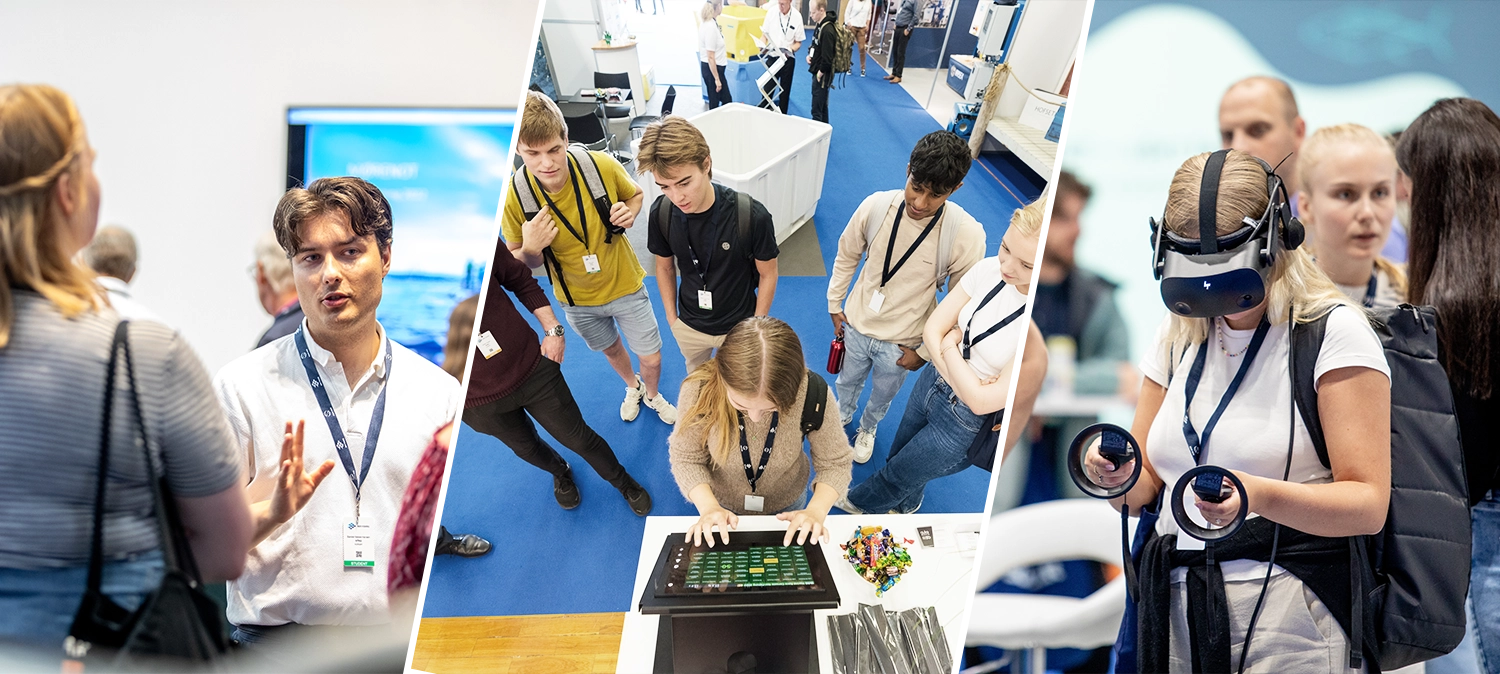 The students are again invited to visit Aqua Nor! They consider the arena as a great representation of everything that is new in the sector. Many attend to explore opportunities for collaboration, such as student assignments, trainee- and internships, or a future (summer) job.
The student visitors have typically a wide range of educational backgrounds and levels, but are all curious and open to new challenges. Some know the sector well, whereas others do not have much aquaculture experience but are competent in skills that can be applied here.
Read more about the program for the Student's day at Aqua Nor 2023 (Thursday 24 August).
Register as a "Student-friendly company"
As an exhibitor at Aqua Nor, we hope that you welcome the students and sign up as a "student-friendly" company. It will be visible in the app so that students can more easily find your booth. This way, you will contribute in inspiring today's bright minds to choose a blue career!
How to do it?
Log into: VESOnet (nor-fishing.no) with the username and password you received when you booked your booth.
Go to "My company" in the menu on the left and tick "Student friendly". Then you will become extra visible to the student visitors. It does not involve any additional costs.
What tips do we have for you as a student-friendly exhibitor?
You welcome students to your booth and are open to their questions
You can arrange an activity at your booth during the Student's Day that makes it particularly attractive to students (as a quiz, degustation, competition, challenge)
Young workers can be exhibitors at your booth during the Student's Day to ease the connection.
Think through possible themes for student assignments and projects, internship, (summer) job, or other forms of collaboration.
Are you planning to arrange a particularly student-friendly activity?
Report it to post@nor-fishing.no so we can announce it during the opening seminar on the Student's Day.
We look forward to a vibrant atmosphere and exciting student-industry interactions during Aqua Nor 2023!