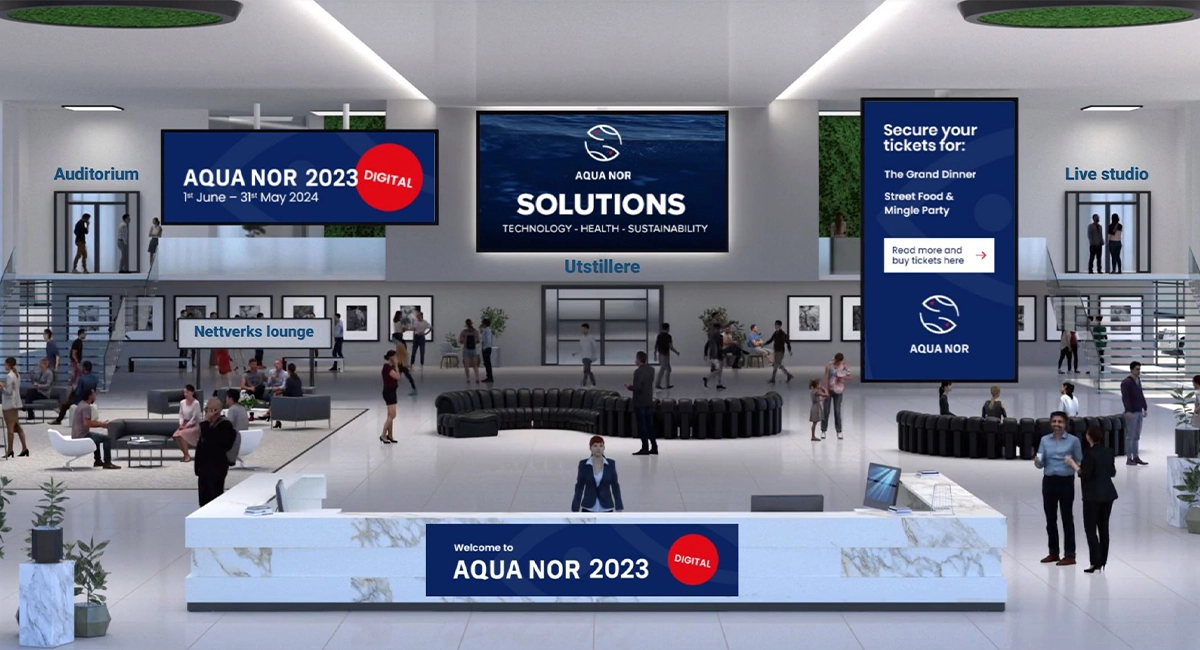 Visit Aqua Nor 2023 Digital
31. May 2023 · Ukategorisert
Aqua Nor 2023 Digital is officially open – login to our digital platform and experience Aqua Nor 2023 Digital today!
Aqua Nor Digital invites you to visit our exhibitors and follow our broadcast throughout this year's exhibition. On Tuesday August 22nd we kickoff the live broadcasts with features from the physical exhibition in Trondheim such as round-table panel debates, engaging presentations, and enticing lectures.
The digital platform consists of two channels; The first channel broadcasts live from the exhibition area while the other streams lectures and seminars from our hand-picked collection of events.
As a digital visitor of the Aqua Nor Digital exhibition you get access to:
A digital networking area
Virtual exhibitor stands
Product- and company presentations
Exhibitor contact information
An on-demand broadcasting archive
How to Visit Aqua Nor Digital
With your ticket to Aqua Nor 2023 you get automatic access to the digital exhibition. If preferred, you can choose to exclusively participate digitally.
Click the button below to access the digital portal. If you already have a ticket, you can register your profile and login with the login information sent by email. If you prefer to participate exclusively digitally, you can buy a ticket as soon as you have set up your account.
For login queries, please contact aquanor@netfair.com.
Ticket to Digital and Physical Exhibition
Your ticket gives you access to the physical exhibition in Trondheim and the digital exhibition.
After you have registered, you will receive login information sent by email. NB! Make sure to check your spam folder if you do not receive your login information.