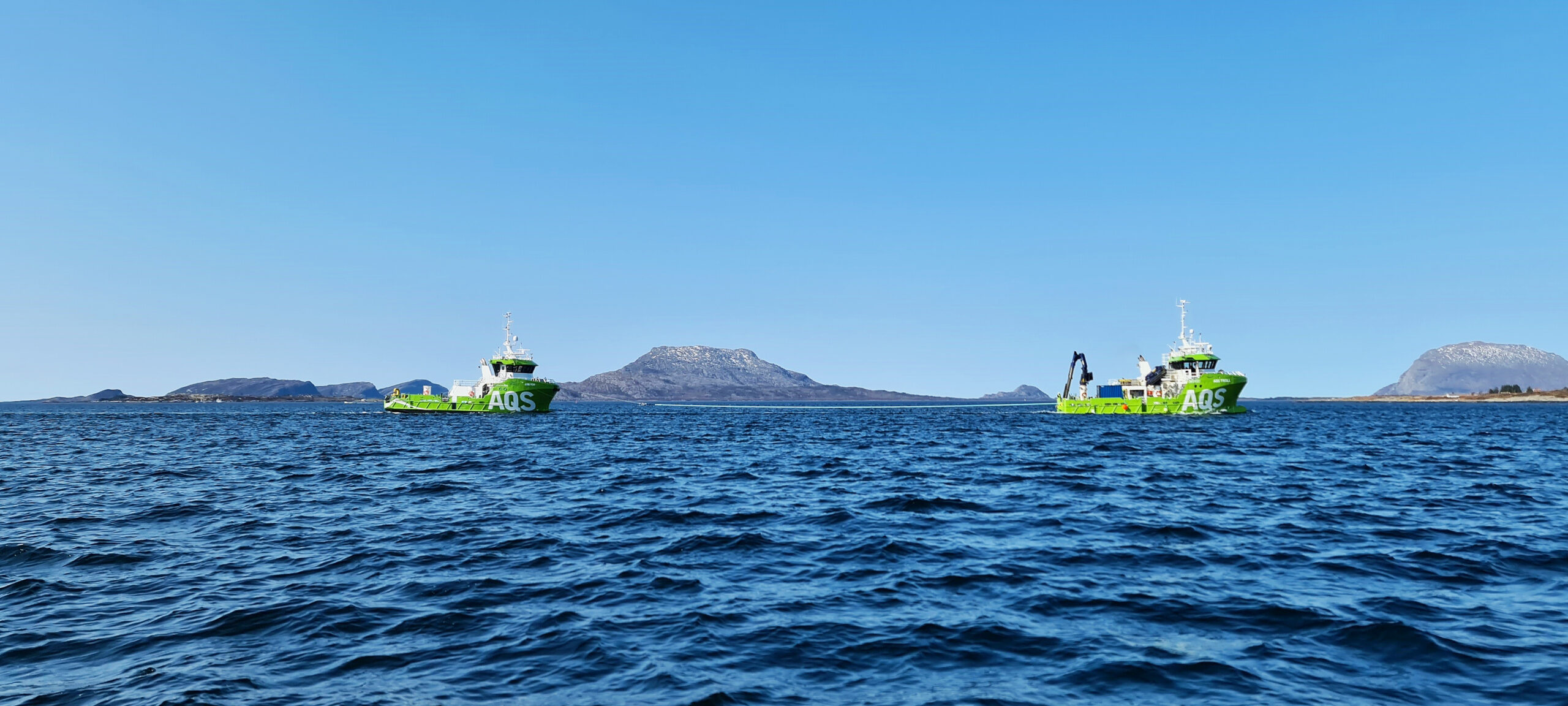 From shipwreck to christening – meet AQS Tor at Aqua Nor!
1. July 2021 · Ukategorisert
Early this spring, the news picture was marked by dramatic images from the wrecked cargo ship "Eemslift Hendrika", where the brand-new service boat AQS Tor was torn off the deck. The service boat incredibly survived the drama and will be exhibited and christened at Aqua Nor in Trondheim in August.
The boat will be ready to take on its first mission as early as the beginning of July.
— AQS Tor is soon fully repaired after the accident, and we are very much looking forward to showing it at Aqua Nor, and of course to rent it out for its first assignment this summer, says Kristian Hjertvik, technical manager at AQS.
Public christening on Wednesday 25 August
The christening will be open to all participants during Aqua Nor. The event is also broadcast on the digital trade fair platform.
— The christening will take place at 4:00 pm on Wednesday during Mass – that is, August 25. It will be a public ceremony that all participants at Aqua Nor can attend. In addition, the boat will be open to visitors who want to have a closer look at it, says Hjertvik.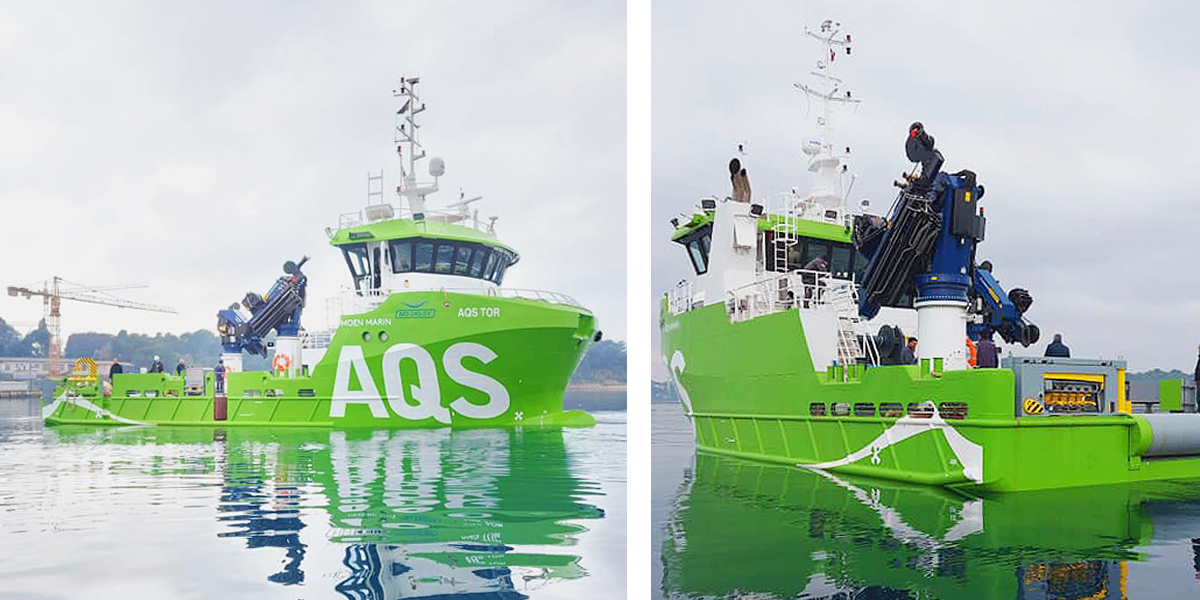 The service boat is exhibited under the auspices of Moen Marin, who built the vessel, AQS, and Aqua Nor. Hjertvik hopes the presence will inspire others to look at the aquaculture industry.
— AQS Tor has already become a well-known name in Norway. We want to show it off during the exhibition, both because we are proud of it and the journey it has survived, but also to inspire others to work at sea and join this fantastic profession.
The time after the salvage
The brand-new service boat was completed at Moen Marin in Croatia, and was on its way home to Norway when the accident happened. During the accident, the cargo ship posed the greatest environmental threat, with several tonnes of fuel and oil on board.
— The Norwegian Coastal Administration and the rescue company thus naturally had to prioritize rescuing the cargo ship. In order to save AQS Tor, we finally chose to hire the salvage company Stadt Sjøtransport ourselves, says Hjertvik.
After the salvage, AQS Tor was transported to Florø, where the vessel remained for a week for inspection and a report on the extent of the damage.
Soon fully repaired
Hjertvik believes that the extent of the damage would have been much greater if they had not saved the boat themselves. After a tender round, the vessel was sent to Moen Verft at Kolvereid, where the repairs were started.
— Right now, we are just waiting for a few parts, then the boat is ready to be put into operation. AQS Tor will be an excellent service boat for the aquaculture industry, in addition to being equipped with ROV – and can thus be used for other assignments such as control of submarine cables and pipelines, he concludes.