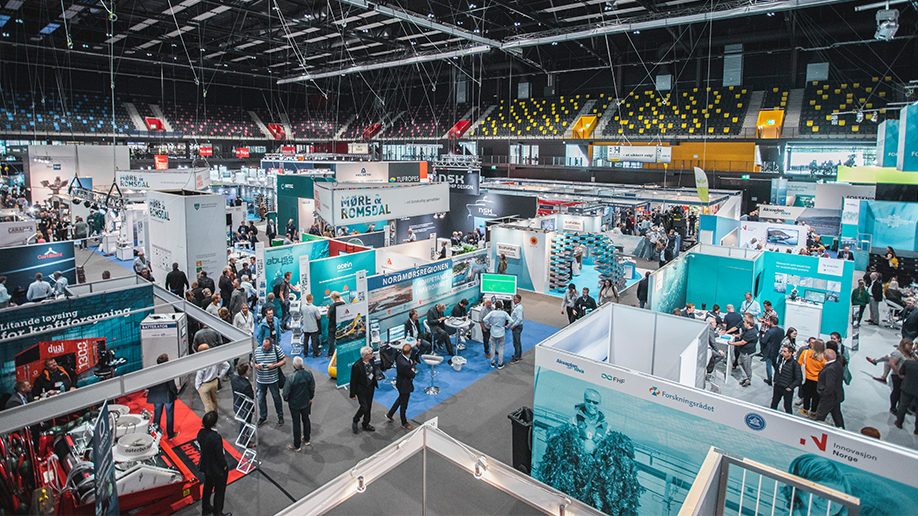 The final decision concerning the physical exhibition will be made on May 18th
28. May 2021 · General, Ukategorisert
We will make the final decision on whether this year's Aqua Nor will be a hybrid (physical and digital) or a fully digital exhibition on May 18th. The Nor-Fishing Foundation will hold a board meeting on Tuesday afternoon, and information about the decision will be published on our website and sent out in newsletter after this.
The plan was to make a final decision on the implementation of the physical part of Aqua Nor 2021 sometime during the latter part of April. This was based on signals given by the Norwegian Government shortly after New Year, communicating that the initial plan for the reopening of Norway would be available before Easter.
Guidelines from the Norwegian Government by mid-May
Immediately after Easter, the Government presented its plan for the reopening of Norway. It was very broad, and gave no clear answers to whether or not trade fairs like Aqua Nor can be held at the end of August. The Government said that a more detailed and more comprehensive plan for the reopening and the implementation of exhibitions will be made available by the middle of May.
We will make a decision on May 18th
Pending the Government's decision, we have postponed our decision on the implementation of the physical part of Aqua Nor 2021 until May 18th. We expect the Government's guidelines to be released at this time. At this time, we also expect to have more information about how far the vaccination is likely to have progressed in Norway by August. Waiting gives us the best possible basis from which to make an informed and correct decision, on whether we can host a hybrid (physical and digital) or if we must host a fully digital trade fair.
Hotel cancellation deadline postponed until May 20th
The original cancellation deadline for booked hotel rooms, without incurring additional costs, was May 1st. All our partner hotels have extended this deadline to May 20th, pending our decision. We are grateful that our partner hotels and our suppliers are showing a great deal of flexibility in the matter, greatly increasing the probability that Aqua Nor 2021 can be carried out as a hybrid exhibition.
What is absolutely certain is that there will be a digital part of the exhibition this year. We look forward to presenting the digital solution shortly.