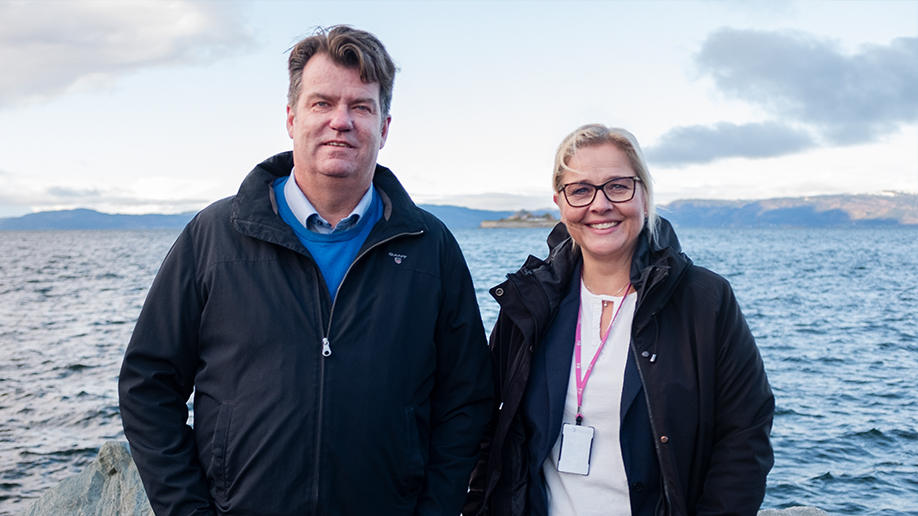 See you at Aqua Nor 2021!
22. October 2020 · General, Ukategorisert
After almost a year with a lot of uncertainty and a lack of important meeting places, we know that there are many questions related to next year's Aqua Nor. We want to remove all doubt – there will be an Aqua Nor in August 2021!
— Regardless of the unexpected pandemic, it would be a combination of physical and digital fair in 2021 – that has been our plan since the previous Aqua Nor. Aqua Nor 2021 will be the first hybrid fair, begins Kristian Digre, general manager of the Nor-Fishing Foundation, which arranges Aqua Nor.
Added value for the exhibitors
In order to renew and improve the industry's most important meeting place, an additional digital platform has long been considered, and in 2020 the digital version was introduced when the sister exhibition Nor-Fishing became fully digital.
— We gained a lot of experience from the digital concept during Nor-Fishing 2020 Digital. The participants have given us a lot of good feedback on what they want more of. We take this with us when planning Aqua Nor. Adding a digital platform to the fair will add value for exhibitors who will have more opportunities to profile themselves. It will also make it easier for visitors, who for various reasons cannot physically participate, to see what is happening in Trondheim, says Digre.
— At the same time, it is important for us to preserve the physical part of the fair as much as practically possible and infection control considerations allow.There is something very special about having a chat or meeting old acquaintances in the entrance hall area, Digre adds.

Well prepared for changes
Digre confirms that the exhibition is currently planned to be held in Trondheim Spektrum, but assures that thealso has a plan for various scenarios that may arise.
— Above all, we want a full-scale exhibition in Trondheim – and it will be so if the situation is normalized by August next year. Of course, we follow the corona situation and the authorities' advice closely and have taken into account various scenarios that may occur.
— Today's measures can, for example, still apply in a year, or could become stricter or softened. In any case, we have good conditions for carrying out the event as planned, in a safe way that is in line with any infection control measures, he says.
Should the Corona situation worsen towards August, Aqua Nor 2021 will be fully digital.
— The exhibitors have given us feedback that it is highly desirable to organize the Aqua Nor exhibition, even if the situation makes it fully digital. The digital experience of the exhibition will be good, thanks in large part to the experiences and feedback we received from Nor-Fishing Digital. In any case, there will be an Aqua Nor exhibition in 2021!
Almost fully booked
Almost a year before Aqua Nor 2021, two thirds of the capacity of Trondheim Spektrum has already been booked by exhibitors. One in five are foreign companies.
— It is only a matter of time before all capacity is full booked, says Exhibition Manager Kari Steinsbø.
She states that there is a strong demand from exhibitors and a lot of commitment for next year's exhibition – and that many are curious about what new opportunities arise with the additional digital platform.
— The user interface on the digital platform will be further developed and improved compared to Nor-Fishing Digital, and we will add more on-demand functions. In addition, we offer, among other things, video production from the stand, so that it becomes easier to show your own solutions to digital visitors, Steinsbø adds. Information will be sent out continuously.
Hotel bookings open in January
All in all, exhibitors get more out of their participation at Aqua Nor than before, since participants now gather both in Trondheim Spektrum and online.
And for all confirmed exhibitors, Steinsbø states that the hotel booking will open in January – in a little over two months.
— In the first instance, only confirmed exhibitors will have access to the hotel booking. We recommend that the exhibitors have a watchful eye on our website and their own inbox when we send out info with specifics, Steinsbø concludes.