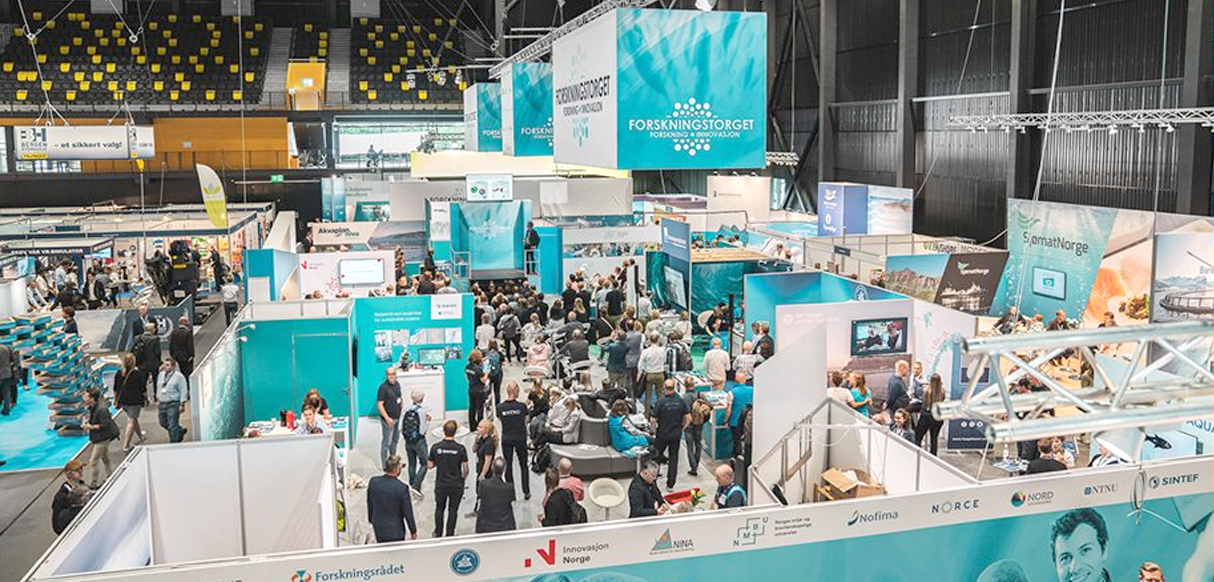 Record number of visitors in new facilities
23. August 2019 · General, Ukategorisert
Over 28 000 people from 74 countries visited Aqua Nor during the exhibition period. It's a record. The organizers would like to thank all exhibitors and visitors and look forward to Aqua Nor 2021.
Here are the visitor numbers for 2019:
Tuesday: 6952
Wednesday: 8774
Thursday: 8557
Friday: 3811
Project manager Kari Steinsbø and general manager Kristian Digre can look back on four fantastic days at the fairgrounds in Trondheim. Almost 700 exhibitors have worked tirelessly to make the 40 year anniversary edition of Aqua Nor a great success.
– The exhibitors have also registered that many people have taken the tour, and they also tell me that there are relevant people coming to the booth. In addition, many have noticed that many of those who come by are international visitors. All of this fits well with our goal of being an international showcase for farming technology and the industry's most important meeting place, says Aqua Nor project manager, Kari Steinsbø.
Expanding professional programme
The fair's new general manager, Kristian Digre, has received the same feedback from the exhibitors. He believes it can be linked to the development of the program.
– The seminar programme has developed tremendously. We receive feedback from participants from abroad that Aqua Nor is the leading aquaculture exhibition.
Steinsbø says that visitors from abroad will be noticed at least as much at the next fair.
– The pavilions with international exhibitors have been popular with visitors. The signals from the visiting exhibitors have also been very positive – they want to come back next time, she says.
Sharper focus on R&D
Digre also says that the fair will develop both the professional and social content further in the time ahead for Aqua Nor 2021.
– The professional content will be continued and further developed. Aqua Nor is a technology fair, so we want to actively contribute to all of technology, research and development being actively promoted.
An important social meeting place
The social events in connection with the fair are also important to many, and this point is also being worked on.
– After the fair closes its doors in the afternoon, it is important that everyone has a place to meet. The Solsiden area in town is a great arena and we are already looking at opportunities to develop the social gathering place in the area for the future.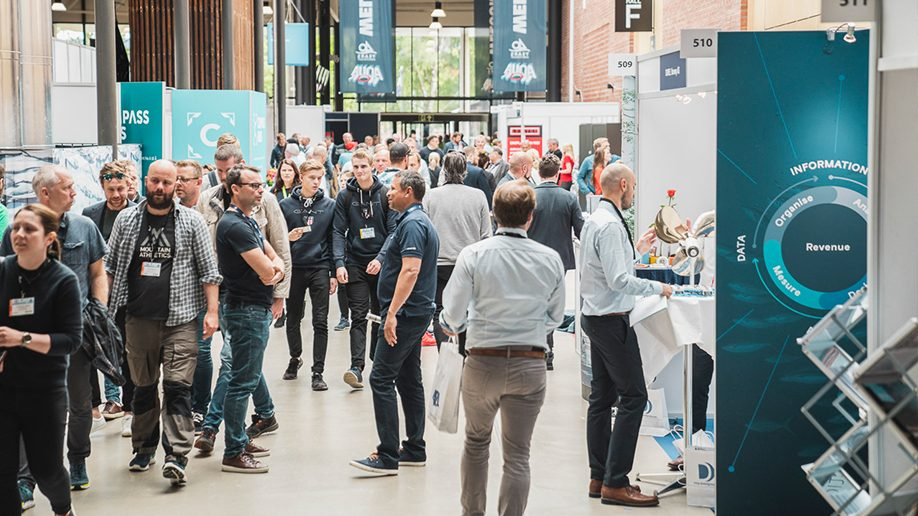 New facilities at Nidarø
After an extensive construction period, Trondheim Spektrum now has brand new facilities. The development was completed shortly before Aqua Nor, which is the first major event to be held here.
– Now we have learned a lot about the implementation here which we take with us to Nor-Fishing in 2020 and Aqua Nor in 2021. I also have to say thank you to all the exhibitors who have tackled new guidelines on transport and logistics in a fantastic way , and who have understood that small challenges can arise in a brand new building, says Steinsbø.
Thank you for this year's fair!
Now that the doors have closed for this time, planning for Nor-Fishing 2020 and Aqua Nor 2021 is immediately underway.
– We say a thousand thanks for this year to everyone who has participated, and welcome back next time, Digre and Steinsbø conclude.