Excursions – exclusively for Aqua Nor-participants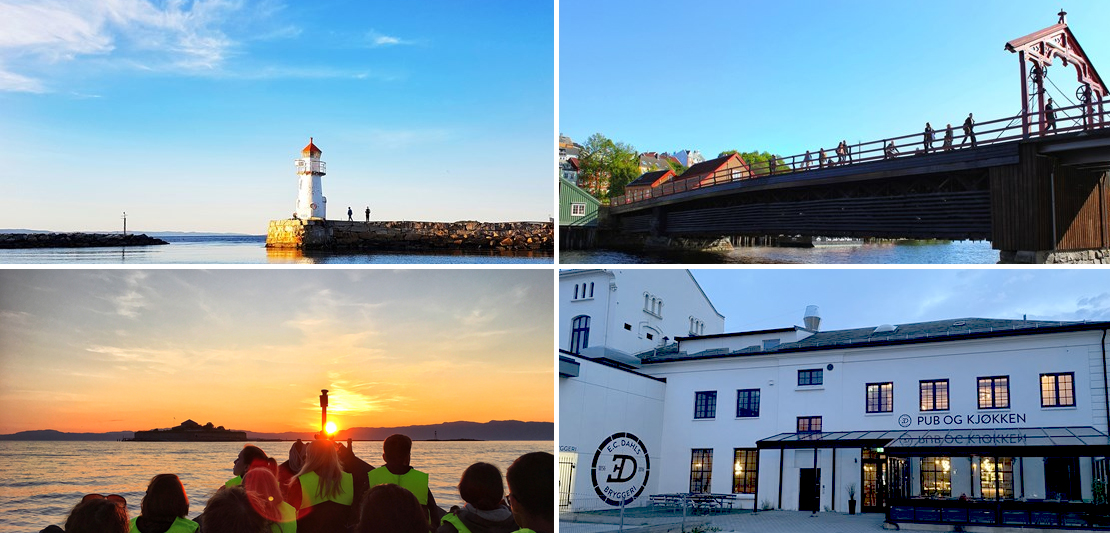 Spice up your afternoons with hand-picked special experiences from our partner G Travel! Explore Trondheim by boat and experience the city from a unique angle, or stop by the local E.C. Dahls brewery for a private tour – or both! G Travel help tailor your experience just the way you want it.
Explore Trondheim by boat
The most authentic way to experience Trondheim is by sailing up and down the Nidelven river and out to the old Munkholmen island, alongside our professional skipper and enthusiastic guides. G Travel offers both daytime and sunset tours, as well as fishing trips in the Trondheim fjord.
Guided brewery tour at E.C. Dahls
The local brewer E.C. Dahls is widely known for his traditional lager, in addition to the production of new beers that arouse the curiosity of any beer enthusiast. Get a private tour of the brewery, with an optional tasting.